_____________________________________
(Minghui.org) The bipartisan and bicameral Congressional-Executive Commission on China (CECC) released its 2021 annual report on March 31, 2022. It found that human rights violations such as the persecution of Falun Gong continue in China, which serves as "a call to action and a message that the time for 'business as usual' is over."
"The Chinese government's horrific abuse of human rights and trampling of human dignity make it more important than ever that the Congressional-Executive Commission on China document abuses of human rights and the rule of law in China, as the Commission has done for the past 20 years," said CECC Chairman Jeff Merkley. He hopes that Congress and the U.S. Administration act on the CECC's recommendations.
Religious Suppression
Quoting from the report in its executive summary: "As in previous years, authorities continued to detain Falun Gong practitioners and subject them to harsh treatment, with at least 622 practitioners sentenced for criminal 'cult' offenses in 2020, according to the Minghui website.
"Minghui also reported that Chinese authorities continued to torture and mistreat practitioners, and that such abuse, sometimes occurring over several years, caused or contributed to the deaths of dozens of practitioners in 2020 and 2021."
The report also included over 10 cases, which represent "a small number of individuals whom Chinese authorities have detained or sentenced for peacefully exercising their internationally recognised human rights." Among them was Falun Gong practitioner Ms. Sun Qian, a Canadian citizen and a health technology company executive. She was arrested at her home in Beijing in 2017. "In the raid, police seized Falun Gong materials. Following a September 2018 trial, the Chaoyang District People's Court sentenced her on June 30, 2020, to 8 years in prison in connection with her practice of Falun Gong."
In addition to preventing Sun from hiring lawyers, the authorities also pressured her lawyers to withdraw from the case. Moreover, they "abused her in custody by shackling her for extended periods [for two weeks] and pepper spraying her."
Illegal Detention and Torture
The words "Falun Gong" appeared over 40 times in the 343-page report in the chapters on criminal justice, freedom of religion, and human rights.
Chinese Communist Party (CCP) authorities used numerous forms of extrajudicial detention including forced disappearance, black jails, psychiatric facilities, and many more. "Their existence and use have no legal basis, and people detained at such sites—many of whom are petitioners and Falun Gong practitioners—do not know when they will be released and do not have any procedural protection," according to the report citing evidence from a Minghui report on August 31, 2020. (The Minghui report cited is available here).
Regarding widespread violations of religious freedom, the report found that the CCP authorities attempted to suppress and control religious groups and individuals, employing common tactics against multiple groups. More specifically, "Authorities in various provinces in recent years have illegally detained Protestant Christians, underground Catholics, and Falun Gong practitioners in secret mobile 'transformation' facilities, pressuring them to renounce their faith using brainwashing techniques, confinement in rooms without light or ventilation, beatings, verbal abuse, and mental torture." Furthermore, authorities in multiple cities reportedly ordered census takers to report signs of religious activity in citizens' homes to target these groups.
Moreover, officials abused criminal provisions to levy criminal charges against Falun Gong practitioners and other minority groups. The report thus encourages members of the U.S. Congress and Administration officials to urge their Chinese counterparts to bring the persecution to an end.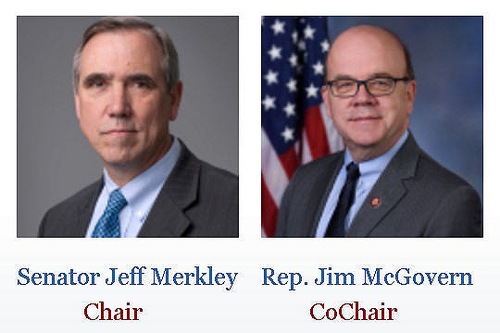 Organ Harvesting and Deaths
In the human rights violation categorised by faith groups, the report found that, as in previous years, Chinese authorities continued to ban the belief in and practice of Falun Gong, detain practitioners, and subject them to harsh treatment.
"Chinese authorities continued to prosecute practitioners under Article 300 of the PRC Criminal Law, which criminalises 'organising and using a cult to undermine implementation of the law.'"
Citing one report from English Minghui published in December 2020 and another one in January 2021, the CECC report found "Chinese officials were responsible for the deaths of dozens of Falun Gong practitioners in 2020, and at least 622 practitioners were sentenced in apparent connection with their practice of Falun Gong, with the largest numbers in Liaoning, Shandong, Sichuan, Hebei, and Jilin provinces."
In particular, the CECC report stated that a group of 12 UN human rights experts said in June 2021 they were ''extremely alarmed'' and ''deeply concerned'' by credible reports of forced organ harvesting in China that appears to constitute ''targeting [of] specific ethnic, linguistic or religious minorities held in detention, often without [explaining] the reasons for arrest or giv[ing] arrest warrants, at different locations.'' Among the groups targeted, the UN group mentioned ''[ethnic] minorities, Falun Gong practitioners, Uyghurs, Tibetans, Muslims, and Christians.''
Furthermore, the CECC report referred to Minghui articles regarding the Chinese regime's "violations of religious freedom against Falun Gong practitioners including extralegal detention and deaths that family members suspect were caused by torture."
Moral Obligations
"The CECC should prioritize documenting the CCP's unspeakable crimes against Uyghurs, Tibetans, Falun Gong practitioners, Christians, journalists, defense lawyers, and others who suffer grave abuses for China's forced assimilation policies," concluded the report.
"Documenting the human rights abuses committed by the Chinese government is not only the Commission's mandate, but our moral obligation to those who, due to repression and censorship, are unable to tell their stories," remarked CECC Cochair James McGovern. "I look forward to continuing to work with my colleagues to put the CECC's recommendations into action."
Views expressed in this article represent the author's own opinions or understandings. All content published on this website are copyrighted by Minghui.org. Minghui will produce compilations of its online content regularly and on special occasions.