(Minghui.org) From February 19–27, 2022, Shen Yun Performing Arts presented twenty-one performances in four U.S. states (Pennsylvania, Nevada, Ohio, and Arizona), as well as San Sebastian, Spain.
Shen Yun World Company Arrives in London
The Shen Yun World Company arrived in London, in the U.K., for an upcoming 15-show, two-week schedule from February 26–March 13. When the performers arrived at the airport, they were welcomed by local fans with flowers and banners.
Principal dancer Michelle Lian said, "Shen Yun's theme is traditional Chinese culture. We present high morals based on the principles of Truthfulness-Compassion-Forbearance. These are universal values that people throughout the world accept and agree with."
"We show hope, brightness, and faith in the divine. These are all very important for people. After the audience members watch the performances, our positive energy has an uplifting effect on them," she said.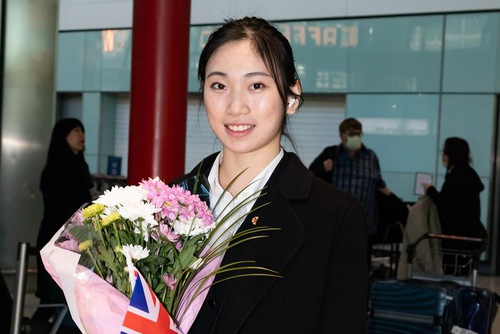 "Our show is very positive and conveys a message of hope. That's what we're hoping to bring the audience," said Shawn Ren, another principal dancer with the Shen Yun World Company.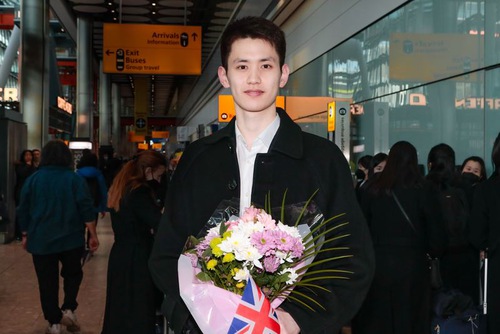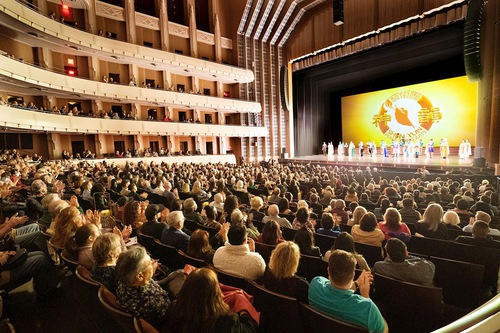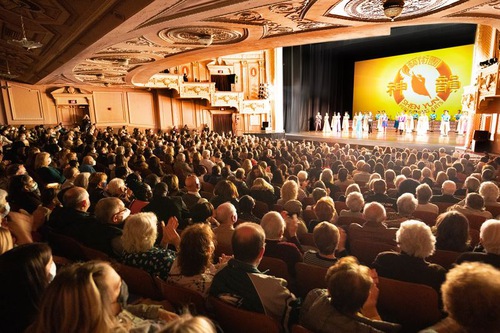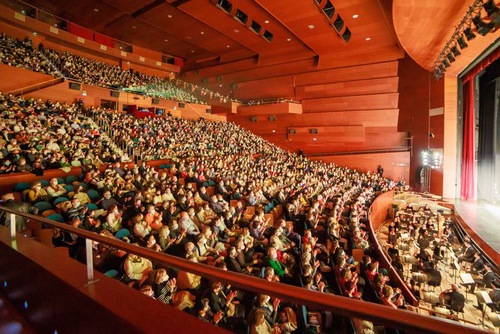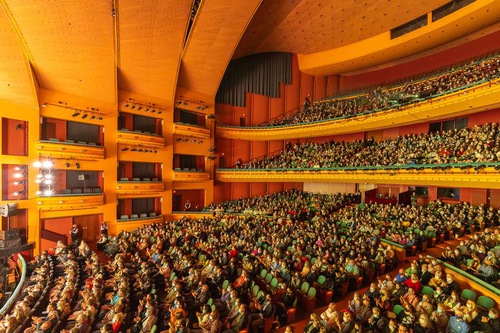 Elected Officials Extend Welcome and Commendation for Philadelphia and Las Vegas Performances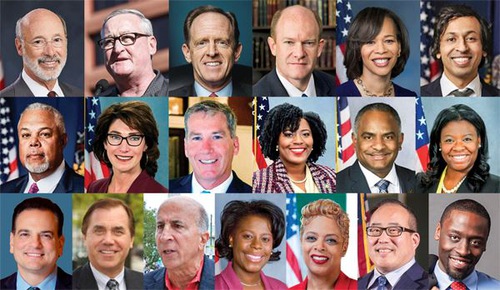 (left to right, first row) Tom Wolf, Governor of Pennsylvania; James Kenney, Mayor of Philadelphia; Patrick J Toomey, U.S. Senator for Pennsylvania; Christopher Coons, U.S. Senator for Delaware; Lisa Blunt Rochester, U.S. Representative for Delaware; and Nikil Saval, Pennsylvania State Senator;
(left to right, second row) Anthony H. Williams, Pennsylvania State Senator for Delaware (part) and Philadelphia (part) Counties; Mary Isaacson, Pennsylvania State Representative; Ed Neilson, Pennsylvania State Representative; Joanna McClinton, Pennsylvania State Representative; Danilo Burgos, Pennsylvania State Representative; and Regina G. Young, Pennsylvania State Representative.
(left to right, third row) Nicholas Scutari, President of New Jersey State Senate; Craig J. Coughlin, Speaker of the New Jersey General Assembly; Mark Squilla, Philadelphia Council member; Cherelle Parker, Philadelphia Council member; Cindy Bass, Philadelphia Council member; David Oh, Philadelphia Council member; and Isaiah Thomas, Philadelphia Council member.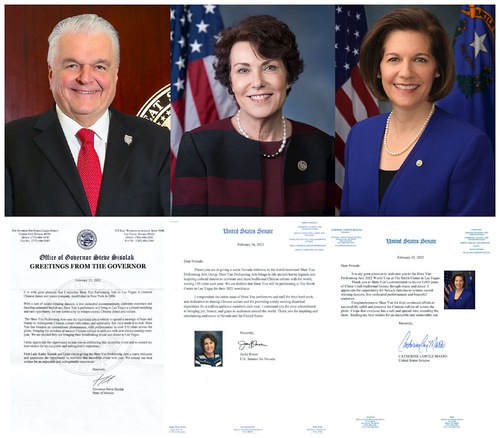 Pennsylvania State Representative: "Absolutely Amazing"
Pennsylvania state representative Regina G. Young presented a Citation to Shen Yun Performing Arts in person on February 19, and watched the performance with her daughter.
"I think it was absolutely amazing to be able to sit here and witness history in the making, real-time, and being able to expose my child to this, who I brought here today," Rep. Young said.
"The courage, the vibrant colors, the history, the smiles, the amazing opportunities that people were able to just forge through to at least make their voices heard today, the stories that are being performed through art is amazing… How we're able to see that and understanding it is absolutely amazing."
"I believe that this message today, in this particular show, is a reminder that you were intentionally made on purpose—you have some great things to do while you're here on this earth," she said.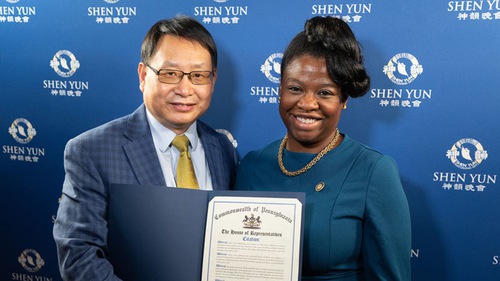 New Jersey State Assembly woman: "The Best Show That I Have Seen"
New Jersey State Assemblywoman Carol Murphy presented to Shen Yun a joint resolution issued by the New Jersey Senate and House of Representatives on February 23. She saw the performance with her husband, Michael Muller.
"I did not know what to expect. I have to tell you that this is the best show that I have seen," Rep. Murphy said.
"I am very inspired by just being able to be here and just knowing what's going on. The way that the story is being told, it's exceptional.
"You need to show people what China is really about, and bring back the peace and everything of that nature that this performance brings. This is inspiring," she said.
Regarding Shen Yun's inability to perform in China due to the communist regime, Rep. Murphy expressed her dismay at the situation. "I applaud you for bringing your story. I applaud all of you for the dancing and the arts that this brings, and the culture that we experience, and I couldn't be prouder to be here tonight with all of you," she said.
The resolution that Rep. Murphy presented was jointly issued by New Jersey Senate Chairman Nicholas Scutari, House Speaker Craig J. Coughlin, and all members of the Legislature in praise of the extraordinary contributions made by Shen Yun Performing Arts.
After she saw the performances Rep. Murphy declared herself a supporter and a promoter of Shen Yun in Philadelphia: "I have some of my staff who want to come back and I told them that I would get them tickets, and I'm even going to make sure they get here before Shen Yun leaves."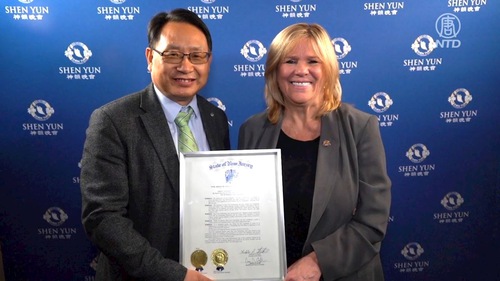 Spanish Councilor: "Really Worthwhile"
Carlos García, a Councilor of Bilbao, saw Shen Yun in San Sebastian, Spain, on February 22.
"I found it wonderful, impressive, something that made me really excited to discover—a culture and a type of art that I did not know, that I had never experienced firsthand, live, and that is really worthwhile," Mr. García said.
"I feel a certain satisfaction to have participated today as a spectator and with my presence to support these artists and this staging of the greatness of China, which goes far beyond the current situation they live in… of lack of freedoms," he added.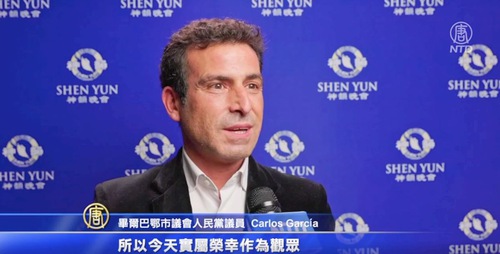 Tells Current Situation of China in an Elegant Way
Muriel Larrea Laso, a member of the Basque Parliament and president of the Popular Party of Gipuzkoa, saw Shen Yun in San Sebastian, Spain, on February 22.
"I was surprised to hear the narrator explain the situation and what is happening in China," Ms. Laso said, while recommending that everyone see it.
She said Shen Yun, "explains very well the circumstances that are happening and continue to happen in China with the communist party… and does it delicately while explaining the situation. It is very clarifying."
She said that while some of the stories Shen Yun presented were very tragic, they had to be, "understood from the heart."
"It tells you in a very subtle way, very elegant, but in the end it is reality," she said.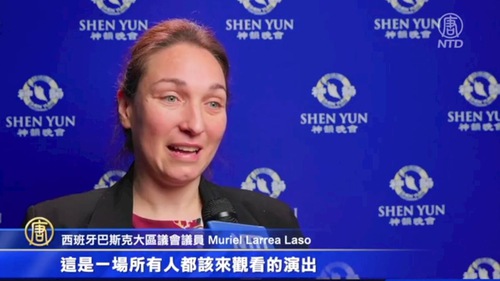 Spanish Councilor: "Peace and Hope in This Pandemic World"
Marta Huarte Paño, a councilor of Donostia, saw Shen Yun in San Sebastian, Spain, on February 22.
"The truth is that it gives a message of peace and hope in this pandemic world we are living in, and with so much desire, we have to connect and to be all a little united," she said.
Spanish Journalist: "Should Be Prescribed by Doctors"
Journalist Cristina Martín Jiménez saw Shen Yun in San Sebastian, Spain, on February 23.
"This performance reminds us that in spite of the difficulties and tyranny of history, we have always held on to some unshakable and irreplaceable principles, such as justice, virtue, friendship, and meditation," Ms. Jiménez said.
"I really enjoyed the performance! At this time, we all need to hold on to traditional values, and I think Shen Yun should not only be recommended but should be prescribed by doctors.
"I highly recommend Shen Yun, which helps us connect with our human soul and with our traditional values at a time when humanity is so lost. These traditional values exist in China and Shen Yun spreads them through art, dance, and music," she said.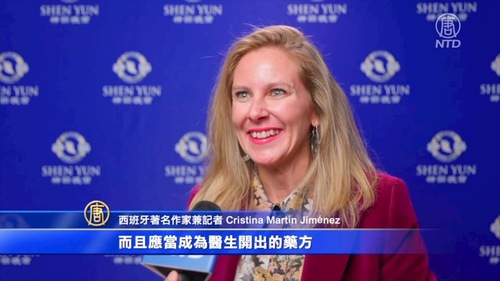 Fashion Designer: "My Collection Next Year Will Be Inspired by Shen Yun"
David Tupaz, a fashion designer and the founder of the Las Vegas Fashion Design Council, saw Shen Yun in Las Vegas on February 26.
"It's wonderful to see Chinese culture before communism came—the richness of its culture and the variety of spiritual stories… That seems to be very important with what's happening to the world today," Mr. Tupaz said.
"I think the message of Shen Yun transcends that, and it kind of relaxes our mind, and calms our spirit amidst all the turmoil, amidst all the pandemic… So it's like a breath of fresh air. I recommend it.
"I think the inspiration for my collection next year will be inspired by Shen Yun," he said, noting the large sleeves from ancient China.
"I have researched costumes, so it has always been part of Chinese history. I think it's wonderful and the coloration and everything is so grand," he said.
To anyone who is thinking about attending Shen Yun but hasn't yet, Mr. Tupaz said:"I think you have to watch Shen Yun, not just because you've heard about it, but because it will calm your spirit. It will give you a different view of how culture is in Asia, especially in China before communism came."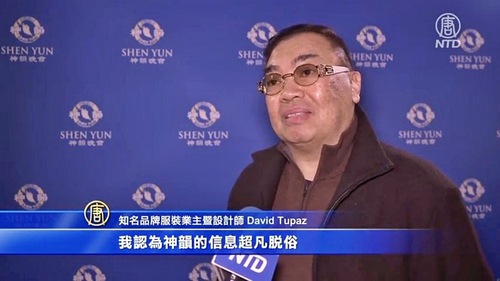 Shen Yun Presents True Civilisation
Vicki Downing, a former actress, and Brian Adams, a Blues musician, saw Shen Yun in Las Vegas on February 26.
"Watching the performance for me, was going back in time. How timeless everything is, you know. Shen Yun performers presented to us the true civilisation and history of thousands of years ago, and it still works today," said Mr. Adams, a principal member of the band, Coffee Dan.
"The performers were dedicated and concentrated. Without this commitment, you cannot be a Shen Yun dancer. This is very thought-provoking," he said.
"The orchestra was outstanding. I liked it very much. I was really watching the musicians and I can tell that they were all full of passion," he said.
Ms. Downing added, "Also, how they complement each other so well!"
Before retiring, Ms. Downing was a professional actress who performed in theaters and movies. While being interviewed by a Minghui correspondent, she was very emotional and said that after what she saw, she felt spiritually revived.
"Shen Yun's dancing is fantastic. Traditional culture and the moving magical power are demonstrated through their gorgeous dancing," she said.
"The traditional culture presented in the shows is fantastic. I feel that traditional values and ideas have come back, because the performance is telling people, truth and kindness always win, and right here. A full victory.
"Even though this is a dangerous time, the divine always wins through. Tonight's performance demonstrated this theme through the lighting, the music and the sound, and we're all in this together.
"Also, after the performance, while talking to people, and in the eyes of passing-by audience, you can see their joy—their spirits are revived.
"Shen Yun's having a few touring companies performing for sixteen years is an outstanding achievement. Please keep going! Keep shining.
"We can't wait until next year," Ms. Downing added.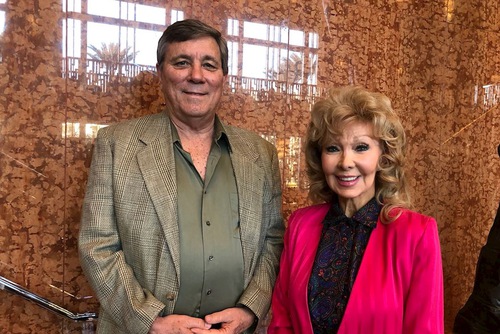 Upcoming Performances
Shen Yun continues its 2022 tour with upcoming performances in:

Phoenix, Arizona, March 4–6
Columbus, Ohio, March 5–6
Salt Lake City, Utah, March 9–12
London, U.K., March 4–March 13
Paris, France, March 4–March 5
For more information on tickets and dates, please visit https://shenyun.com.
Views expressed in this article represent the author's own opinions or understandings. All content published on this website are copyrighted by Minghui.org. Minghui will produce compilations of its online content regularly and on special occasions.
32 total views