________________________________
(Minghui.org) Li Wei, a former senior official of Beijing Political and Legal Affairs Committee (PLAC), was sentenced to nine years and fined one million yuan by the Tianjin Intermediate Court on March 18. The bribe money he received and its interest was also confiscated.
Li Wei (李伟), born in May 1963, was a high official in Beijing between July 2001 and October 2019, including executive deputy Party secretary of the Beijing PLAC and vice chairman of the Beijing Political Consultative Conference. Other positions he held included: deputy director of the General Office of Beijing, deputy secretary-general and executive deputy director of Beijing, and secretary-general of Beijing. He was investigated on August 25, 2020.
When Wang Anshun was Party secretary of the Beijing PLAC between April 2007 and July 2012, Li directed the operations that suppressed Falun Gong as the executive deputy secretary. In particular, during a campaign launched by the Beijing municipal government and the Beijing PLAC in January 2008 for domestic suppression in the name of the Beijing Olympics, Li actively implemented the persecution policy and closely monitored its progress on the street and community level.
Information from Minghui showed that when Wang and Li led the Beijing PLAC during those five years, at least 18 Falun Gong practitioners (download the list here) lost their lives to the persecution and 3,088 other practitioners were arrested. The following are some examples.
Famous Musician Dies 10 Days after Detention
Mr. Yu Zhou, a graduate of Beijing University with a major in French, was arrested on January 26, 2008. He passed away 10 days later on February 6 at the age of 42.
A native of Jilin Province, Mr. Yu was the literary arts champion of the province when he was admitted to the renowned Beijing University. (For the college entrance exams in China, also known as gaokao, students are separated into either the literary arts or science, and those with the highest score in each area are called gaokao champions in that province.) He had many talents and was proficient in multiple languages.
After hearing from friends about Falun Gong in 1995, Mr. Yu and his wife Ms. Xu Na both began to practice it. Following the principles of Truthfulness-Compassion-Forbearance, they became better citizens who are considerate of others. Their careers were also successful. The folk band Mr. Yu and his friends formed was considered one of the top bands in China at the time. Their songs were also introduced to other Asian countries outside China through various channels.
After Li and other officials launched the new wave of arrest of Falun Gong practitioners in 2008, Mr. Yu and his wife were arrested while driving home from a performance. Both of them were sent to the Tongzhou Detention Centre. On February 6 (Chinese New Year's Eve), their family received a call from officials. When they hurried to the Qinghe Emergency Centre, the healthy and happy Mr. Yu was gone. What they saw was only a cold body.
After this incident, the Beijing PLAC and 610 Office directed police forces to tightly control the information. They also stayed around Mr. Yu and Ms. Xu's home, so that outsiders could not visit Ms. Xu.
Detention, Torture, and Death
Mr. Liu Chun was an employee of the electrical department of the Beijing Railroad System in Mentougou District. After beginning to practice Falun Gong, he became more open-minded and willing to help others. People who knew him, either at his workplace, neighborhood, or community, all said he was a good person.
On September 28, 2010, Shijingshan police in Beijing arrested more than 20 Falun Gong practitioners, including Mr. Liu, who was arrested at a friend's place. Along with other practitioners, Mr. Liu was held in the Xin'an Forced Labor Camp in the Daxing District. Because of his belief in Falun Gong, the guards tortured him in many ways until he stopped breathing.
When his family members received a notice and rushed to the hospital on January 19, 2011, they found Mr. Liu already dead, his body cold and emaciated. There were also red bruises on his nose.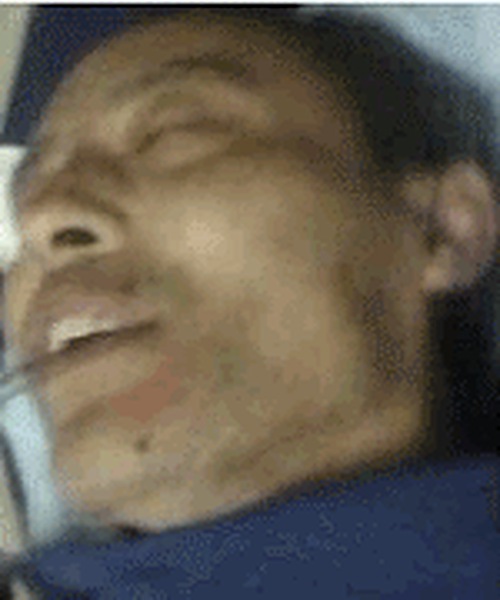 Arrested at Home and Died at a Brainwashing Centre
Ms. Wang Guifen, 55, was a Falun Gong practitioner from Changping District. When she was cooking at home on April 15, 2009, officers from Changping Police Department and Machikou Police Station arrested her and sent her to Chaofengan Brainwashing Centre.
After suffering physical and mental abuse for nearly 50 days, Ms. Wang lost her life on June 2.
A Kind Warning to Perpetrators
In the past 20 plus years, the PLAC and 610 Office at all levels throughout China have suppressed Falun Gong with brutality, while misleading the general public with defamatory propaganda. This turned people away from the principles of Truthfulness-Compassion-Forbearance and their own conscience. When the CCP's ideology of hatred, brutality, and lies spread to various industries such as news media, education, entertainment, food, and so on, everyone becomes a victim.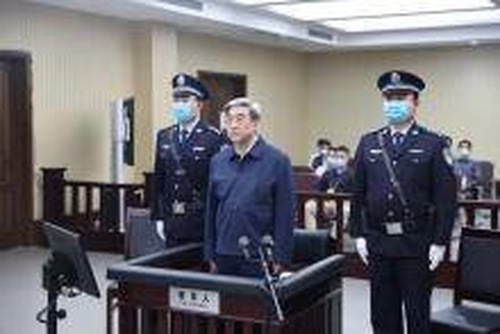 Practitioners wish everyone to be healthy and safe. But when high officials such as Li Wei blindly follow the CCP to harm the innocent, they may face serious consequences. Practitioners hope more officials will learn from such lessons, reject the CCP, support the innocent, and have a bright future.
Views expressed in this article represent the author's own opinions or understandings. All content published on this website are copyrighted by Minghui.org. Minghui will produce compilations of its online content regularly and on special occasions.