Recently, Canadian think tank Macdonald-Laurier Institute (MLI) hosted an online conference on the broad range of human rights abuses perpetrated by the Chinese communist regime.
The webinar panel "Defending Human Rights in China" featuring speakers from the United States, the European Union, the United Kingdom, Hong Kong, and Canada was held on January 14, 2021.
During the panel discussion, representatives from the U.S., Canada, and the European Parliament discussed the human rights situation in China in 2020. They generally agreed that the Chinese communist regime is the world's largest human rights violator and that it has been exporting persecution abroad through network surveillance.
Experts suggest that democratic countries and different political parties should join forces to confront China's human rights abuses.
USCC Chair: China Is Exporting Its Techno-authoritarianism
Carolyn Bartholomew, chair of the Congressional U.S.-China Economic and Security Review Commission (USCC), explained that the USCC, which was established in 2000, was tasked with looking at the national security implications of the U.S.-China economic relationship. Parallel to the UCSS is the China Human Rights Commission.
"When we first started, there were people who were concerned about economic issues, people who were concerned about military issues, and we've really seen a merger of those issues. And human rights is an important part of all of these," she said.
Bartholomew noted that the Chinese communist regime has become more and more repressive. In addition to the expansion of crackdowns on ethnic minorities, "Over the course of the past year, it's really impossible to get away from thinking about what has happened with Hong Kong, and also the threats to Taiwan."
Bartholomew also raised the concern of the surveillance technology that has been used against the Uyghurs. She said, "It should be a wake-up call for everybody about the downsides of this interconnected world and the use of technology for repression." One of the key issues USCC focused on this past year was China's export of its techno-authoritarianism.
"People who were willing to turn a blind eye to China's terrible human rights practices within China itself are now having to confront the fact that China is trying to export a bunch of those practices," she said. She also believes that this provides many opportunities for the human rights community, the socially responsible corporate community, and people concerned with national security to work together.
According to Bartholomew, there were three recommendations to Congress in the 2020 USCC report.
1. Adopt the principle of reciprocity as the foundation for all its legislation, specifically the ability of journalists and online media to operate without undue restriction; the ability of NGOs to conduct meaningful engagement with civil society; and access to diplomatic personnel. All of those have consequences for tracking what is happening inside of China, particularly on human rights issues.
2. Direct the Department of State to produce an annual report detailing China's actions in the United Nations and its subordinate agencies that are subverting the principles and purposes of the UN, including on human rights issues.
3. Direct the Administration that when it is sanctioning an entity in the PRC for actions contrary to the economic and national security interest or for violations of human rights, that they also sanction the parent entity.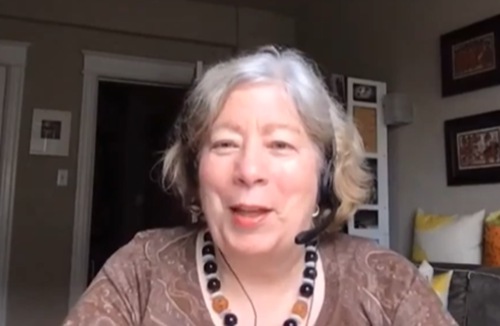 European Parliament Member: Democratic Countries Should Unite to Deal with the CCP's Human Rights Issues
Mr. Reinhart Butikofer, founder of the Inter-Parliamentary Alliance on China (IPAC), said that authoritarian and totalitarian repression in China has been increasing over recent years.
He said, "Everything has been going south in China. And this has been combined with the development of more aggressive opportunism in foreign policy. Obviously, China is a much more powerful reality than it was just a few years ago. The regime in Beijing is showing its arrogance, for instance, in the form of the so-called wolf-warrior diplomacy with which they shamelessly defend the most terrible oppression as Chinese normality."
Butikofer believes that it is most important that countries have each others' backs when dealing with the CCP. "It should be the sacred obligation of any other democratic country to support Australia or support Canada when two Canadian citizens are still held hostage in China," he said.
He gave an example, "When the Chinese foreign minister spoke so arrogantly and aggressively about a Czech politician visiting Taiwan, the German foreign minister in the shared press conference took him to task on that and told him off. That willingness to not tolerate China's attempts to divide European and other democratic nations and to go at them one by one is, I think, a practical necessity, apart from holding a big conference, apart from organising maybe a new organisation."
President of Optimum Publishing International: Stop Bargaining with the Devil
Dean Baxendale is the president of Optimum Publishing International and chair of the China Democracy Foundation. He said that many Western countries have been diplomatically trading economic and commercial opportunities with Beijing for silence on systematic abuses of ethnic and religious minorities within China's own borders, as well as suppression of free speech and civil liberty.
Referencing the U.N.'s Declaration of Human Rights, he said, "Despite China's status as a signatory on these conventions and supposed acceptance of the U.N.'s Rights doctrine, the Chinese Communist Party has established itself as among the worst human rights violators in the world."
Baxendale quoted from the book Hidden Hand by Mareike Ohlberg and Clive Hamilton: "Beijing has been so successful in cooperating with global leaders in businesses, academia, and politics, they have all but turned a blind eye.
"In fact, this was on full display in late December when the European Union gleefully announced its trade deal with the PRC. As usual, they were bargaining with the devil, as the agreement has few to no safeguards against human rights abuses, including slave labor. What is so terrible is that over 83 corporations with global brands are profiting from forced labor in Xinjiang," he said.
Baxendale called on the public to demand that the brands they buy fulfill their corporate social responsibilities. He urged corporations to say no to Chinese partners that endanger and enslave minority classes. He said, "I call on parliamentarians and world leaders to drop their hypocrisy, stop selling out to cooperate interests, say no to Bejing's financial inducements to which so many are beholden to.
"As a publisher, I have a front-row seat to the Chinese Communist Party's global ambitions and their global criminal enterprise," he said. He added that Optimum Publishing International plans to publish three sensational books on issues of trans-national organised crime, covert espionage, bribery, political influence, Mexico-Columbia drug cartels, terrorism, money laundering, luxury homes, fast cars, and gambling. "The catch is that they all roll up to communist China."
Baxendale also mentioned the report The Darkness Deepens, published by the UK's Conservative Party's Human Rights Commission. The report references the conclusion of the China Tribunal on the forced organ harvesting of Uyghurs and Falun Gong practitioners, which stated that, without question, forced organ harvesting on prisoners of conscience has gone on for a long time and involves a large number of victims.
Baxendale was one of the organisers of the original "A Way Forward" conference last September. That focused on the topic of Hong Kong and how the free world responds to China's crackdown. The conference was widely reported on, from Toronto to London, from Washington to Beijing.