Falun Gong practitioners in Queensland's Kangaroo Point Park on December 15, 2019, gathered to sincerely wish the founder of the practice, Mr. Li Hongzhi, a Happy New Year. 
Falun Gong was first taught in Queensland in September 1997. The guiding principles of Truthfulness, Compassion, and Forbearance quickly spread throughout the state. The practitioners feel that they've benefited tremendously and wished to express their gratitude.
Able to Make the Right Choices
Ms. Margery Dunn is an elementary school teacher. She said that she had an amazing reaction after reading the main book of the teachings, Zhuan Falun. "My body felt purified and I no longer needed to take medicine. I was no longer stressed out at work. I often share this wonderful experience with new practitioners." 
Margery goes to South Bank Parkland almost every day to demonstrate Falun Gong's five exercises and talk to people about Falun Gong. 
She was under tremendous mental stress in 1999, when a friend invited her to learn the exercises. "The exercises felt very familiar the first time I tried them. I was so excited," she said. "Cultivation is a novel idea for Westerners. I read the Falun Gong books and follow the teachings in my daily life. I'm no longer irritable or selfish. When I run into challenges and difficulties, I'm able to make good choices."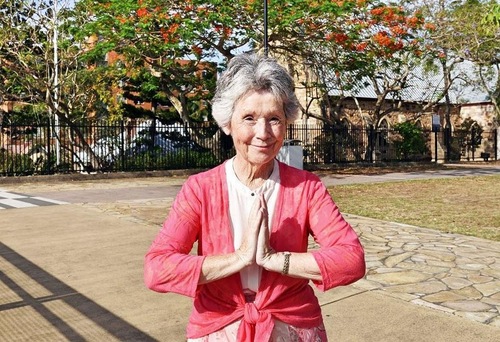 Having Compassion for Rambunctious Students
High school teacher Laura had wanted to know the meaning of life ever since she was a teenager. Looking for an answer, she visited India, where she learned yoga. She also explored Tai Chi and other qigong practices.
Eventually, she became a health professional. After she began practicing Falun Gong in 1999, she knew that she had found her answer. 
"I used to take many supplements to stay healthy. Now I don't need them. I can eat anything and I no longer needed acupuncture treatments. I've also become mentally stronger, more tolerant, and can get along with people. 
"Seeing my changes, my younger sister has a very positive opinion of the practice. My father enjoys talking to practitioners."
Dealing with rambunctious high school students every day, Laura no longer took their behavior personally, and stopped feeling angry. "I know these young people need my care, sympathy, and guidance to help them get back on track. I'm able to do that because I am a Falun Gong practitioner. Otherwise, I might have ended up leaving the classroom in tears like some other teachers," said Laura. 
Laura is 72, but her personality and her attitude make her seem much younger.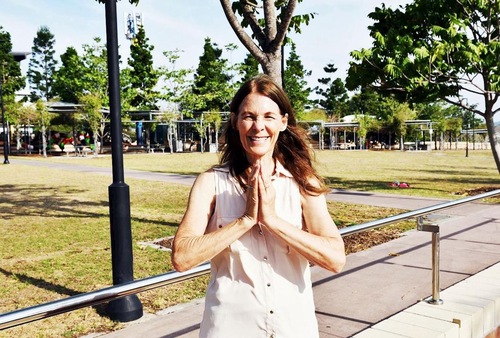 Falun Gong Is Priceless
Mr. Meng Jun, a senior software engineer, said, "What I've gotten from practicing Falun Gong is priceless."
Mr. Meng used to have severe allergies. He sneezed all the time and had a runny nose and unbearably itchy eyes in the spring and fall. "I visited so many different doctors. Nothing they tried helped me. My life was unbearable." Mr. Meng said that he also had an overbearing personality and often quarreled with others. 
"Falun Gong taught me to be considerate of others and not to hurt anyone. I was able to become clear-headed and open-minded by following the teachings in Zhuan Falun and doing the exercises. I stopped feeling troubled over trivial things. My hay fever gradually subsided."
Mr. Meng said that the practice has given him the wisdom to succeed in getting a Ph.D. degree in a field completely different from his undergraduate studies. "After I finished my doctoral studies, I switched to developing software, again another brand new field to me. I followed the teachings of Falun Gong and have been very successful at work. In just three years I was promoted to senior software engineer. I wouldn't have been able to learn so much and handle the tremendous amount of work had I not practiced Falun Gong!"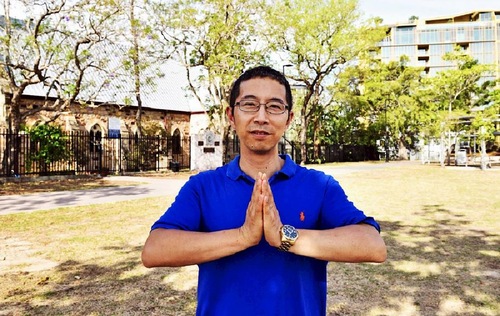 24 total views