Montreal heldits annual grand Christmas parade on Saturday November 23, 2019. Over 200,000 spectators gathered along the city's main street René-Lévesque to watch the parade. The Tian Guo Marching Band received warm applause and cheers as it marched along the route.
Chinese Proud of Tian Guo Marching Band
There were many Chinese among the spectators. Several commented that the band was powerful, invigorating and gave off positive energy.
Ms. Bao, originally from China, brought her four-year-old son to see the parade. It was the first time that they have attended the event. She said it made her very proud to see a band with so many Chinese faces.
Ms. Zhao, also from China, watched the parade with her son and said, "The band is spectacular. The music is powerful and sends out very positive energy."
Three students from China who were visiting Montreal were surprised to see the band. After listening to the music, they said it was wonderful.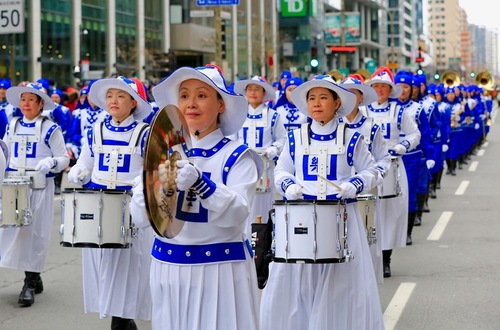 Tian Guo Band "Beautiful and Perfect"
Mathieu St-Georges and his nine-year-old son enjoyed the band's performance tremendously. They said the music was full of energy and warmed their hearts.
Mathieu could not stop praising the band. He said, "It's wonderful. I've never seen such a majestic band. Everyone in the band was excellent."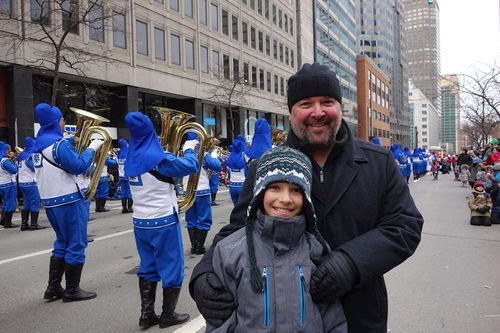 Isabella and Phillips from Montreal said this was the first time they saw the Tian Guo Marching Band. They said, "Everything is so beautiful and perfect. The music is great. We would like to hear more of it."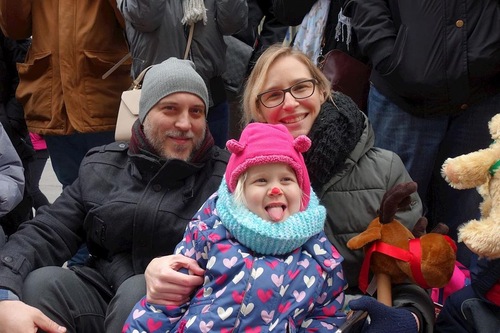 Genevieve Anitori from Montreal said, "This is the first time I've seen the band perform. They are excellent! Everyone moves in sync and I love the music. It is very powerful and energetic."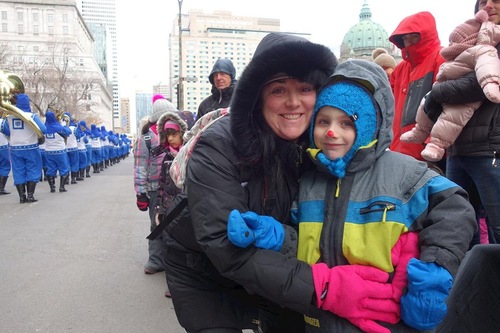 Zhelezniak from Europe said of the band, "Magnificent! The music and the style. The band members march together in synchrony. I did not expect to see a band like this in Montreal!"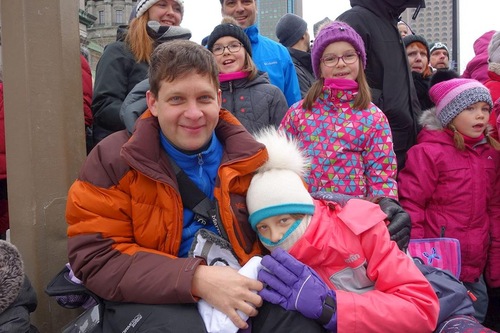 (Clearwisdom)