On the night of May 21, 2018, Shen Yun Performing Arts presented its last performance of the season at the Festival Theatre in Edinburgh, United Kingdom. This season, the New-York based company has performed over 500 shows in more than 130 cities.
"I can't find any words for it"
"It's amazing… Such precise technique—Really, I can't find any words for it," said Imre Balazs, a professional ballroom and Latin dance teacher and the founder of a dance school in Hungary.
"The ladies were amazing… Very calm, precise. I would see it again," he said.
"The technique, balance. They move so together at the same time and the same level," he added.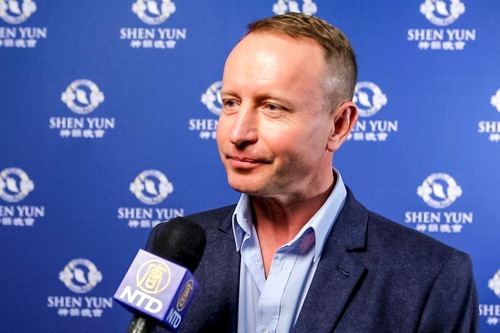 "Out of this world"
"Absolutely fantastic, out of this world! Astounding dancers, great colors, lovely flow, great discipline," said Reverend James Liddle, the minister at Bathgate Community Church.
"There's a spiritual content throughout the whole thing: good versus evil. And good always wins. A good teaching for young people, [a] good teaching for everybody. Follow the good, follow the light, and leave the bad behind," he said.
"The whole Creator, bringing in new life, new hope, renewed faith, renewed blessing, renewed happiness where there was sorrow, darkness, frustration, disappointment and even death—beautiful," Reverend James Liddle described.
"[The] soprano was out of this world. What a voice she's got," he said.
"From start to finish, a real joy," he added.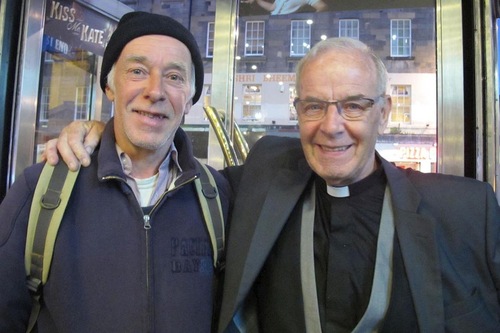 "Very exciting to watch"
"The energy, very exciting to watch. I've never seen anything like it before," said Lady Catherine, a retired estate owner.
"I love the modern touch with the screen at the back. Fantastic. Very, very clever," she said.
"Quite extraordinary… I think it is fascinating. It is the history of China," she described.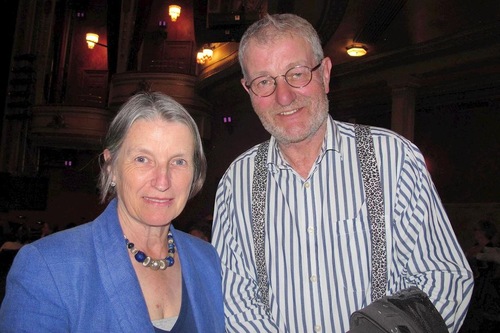 "It was a pure art"
"There are no words. Absolutely amazing from the start to the finish," said John Gunton, a retired Royal Air Force engineer.
"It was a pure art… The beauty of it… The opera singer, the lady playing that two-stringed instrument, all of it. It was so emotional, unbelievable," he said.
"Absolute amazing talent… I'd just recommend everybody that they see Shen Yun, go! Please go, go and see it," Mr. Gunton said.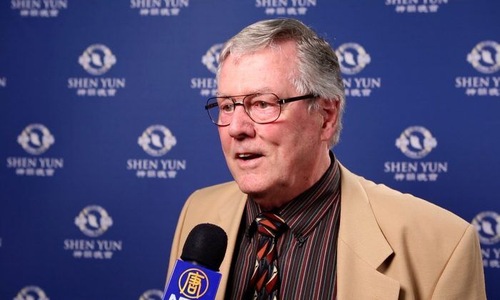 "A beautiful staging of human values"
"Behind it, there is great poetry, and it means many things. It expresses many things. There's visual expressionism and inherent impressionism," said Jean-Michel Couve, a former long-time member of the National Assembly of France.
"We find some movements [in classical Chinese dance], some foundations of classical [Western] dance that we know, but with more movements, more forms, more beauty, more grace. A lot of grace," he said.
"It's a beautiful staging of human values. That, I believe, is one of the aims of this show… It's beautiful," he added.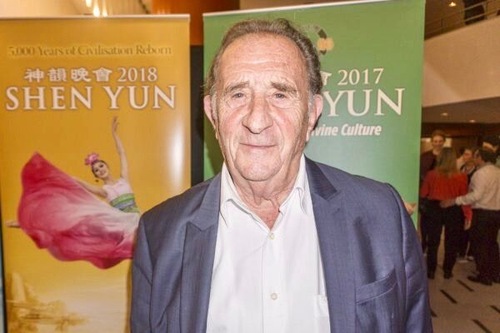 "We were in tears"
"You can see their spirit. It's wonderful," said Jean-Claude Volnet, a former ballet dancer.
"[After seeing the piece 'Unprecedented Crime',] I started to cry… Then my whole body was shaking, with tears. That story really got to me. I had the impression that it had the sadness of the Chinese people behind it. And this sadness is one of loss of culture, of loss of the freedom to believe what one wants to believe, the loss of what one finds right. That's the deepest point that touched me in the show," he said.
"The other thing that really touched me, really happily, was the humor," Mr. Volnet said.
"[Reflecting on the piece 'The Divine Renaissance Begins'], it is always a divinity who comes to Earth. We wait for our savior to change this society in which we live. It touched us so much. We were in tears, really. It gives us the strength to continue despite all the difficulties in life," he said.