The Falun Dafa group and their Tian Guo Marching Band were invited back for a second time time to perform in Macy's Thanksgiving Day Parade in Seattle on November 24.
The Falun Dafa group's Tian Guo Marching Band stands out as the only marching band in the parade made up of mostly ethnic Chinese musicians.
Born and raised in Seattle, the band conductor, Abraham, said the band members are practitioners of the Falun Dafa meditation. "They want to tell more people about the practice and raise awareness of the suppression in China," he said.
Denise Hinton, one of the organisers, highly praised the group for their outstanding and spirited performance.
Gary and Donna watched the performance with their daughter Milla. "This is awesome!" said Gary. Donna said the music is "very pure" while her daughter enjoyed the music's diversity.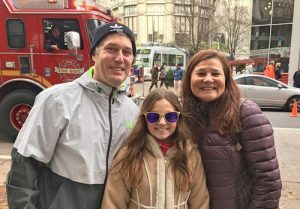 Ellisa said she liked the band's music and especially liked their uniforms. She was appalled to learn that the peaceful group is brutally persecuted in China and plans to read more about it.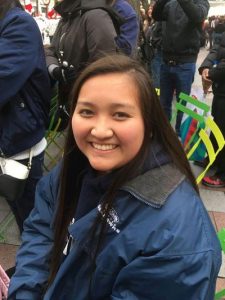 Color guard Dorsey is a veteran who had served in the Vietnam war. He had heard about Falun Dafa, but was surprised to hear about the brutal persecution in China. He said he would definitely read about this and wished practitioners well.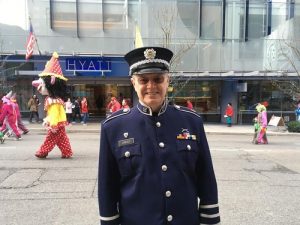 38 total views