Ms. Han Xuejiao, a Falun Gong practitioner in Shanghai, China, was arrested at home by local police on February 17, and has been detained for a month.
Ms. Han's great aunt, Ms. Li Lianrong, who is a U.S. citizen, sought help from her senator, Senate Majority Whip John Cornyn (R-TX).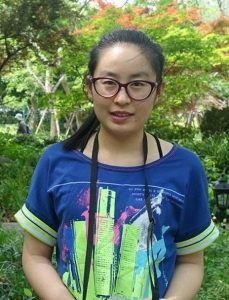 Senator Cornyn responded to Ms. Li, informing her that he has requested an investigation into Ms. Han's arrest by the U.S. State Department.
Ms. Li has also sought help from the Chinese consulate in Houston. However, the Chinese officials refused to accept Ms. Li's request.
According to Ms. Li Lianrong, Ms. Han's mother in Shanghai has visited many local law enforcement offices, but all of them failed to explain why her daughter was detained.
Ms. Li is calling for more help to rescue her great niece.