According to information compiled by Minghui.org, the month of January 2017 recorded 137 new cases of Falun Gong practitioners sentenced to prison by the Chinese Communist Party's (CCP) court system.
Among the 137 new cases, 79 practitioners were sentenced in 2017, and 58 practitioners were sentenced in 2016. There were 240 practitioners sentenced during the new year period between December 2016 and January 2017.
Due to the CCP's information blockade, the number of Falun Gong practitioners who were sentenced cannot always be reported in a timely manner, nor is all the information readily available.
Heavy Prison Sentences for Their Faith
The lengths of sentences range from 6 months to 15 years, with an average sentence of 3.8 years.
Cui Fenglan from the Harbin Armed Police Academy in Heilongjiang Province was given 15 years for purchasing ornaments with the words Truthfulness-Compassion-Forbearance (the principles of Falun Gong) written on them. She was secretly tried, and her family was not notified.
Three other practitioners from the same province were sentenced to 10 to 12 years of imprisonment. Another practitioner, Duan Xiaoyan from Gansu Province, was also sentenced to 10 years of imprisonment.
At least 11 practitioners' families and their lawyers were not informed of their trials. There are others who were sentenced without a trial at all. One practitioner's family was threatened by the 610 Office and police department not to hire a lawyer. Another lawyer in Guangdong was ejected from the courtroom and could not represent the practitioner.
Fines and Extortion
Nine of the sentenced practitioners were also fined a total of 94,000 yuan. Six other practitioners had a total of 291,800 yuan extorted by police, though one of them refused to pay, as they knew that the payments were illegal.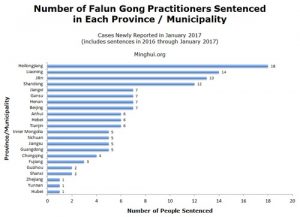 Snapshot of Some Sentenced Practitioners
Sentenced for Suing Jiang Zemin
Five of the sentenced practitioners were targeted because they filed criminal complaints against former Chinese dictator Jiang Zemin for ordering the persecution of Falun Gong. They are:
Huang Lian from Zhanjiang, Guangdong Province: sentenced to 5.5 years

Fu Yunran from Xinyang, Henan Province: sentenced to 4 years

Geng Ren'e from Dalian, Liaoning Province: sentenced to 4 years

Liu Jiaze from Shenyang, Liaoning Province: sentenced to 3 years

Wu Yinghao from Bazhong, Sichuan Province: sentenced to 3 years
Ms. Wang Jing Tried in Detention Center Despite Serious Health Issues
Ms. Wang Jing, 64 was sentenced to 3 years and 6 months despite being seriously ill. Her family has appealed the verdict to the intermediate court.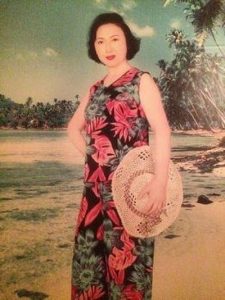 Mr. Liu Qingyu Unlawfully Sentenced
Mr. Liu Qingyu was given one year of prison. Officers confiscated 1,830 yuan in cash from him during a body search. They also beat him until his eyes were swollen. He filed an appeal on January 3, 2017.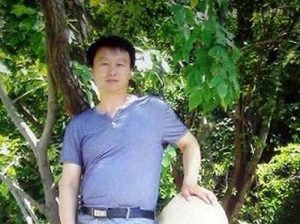 Two Sichuan Sisters Sentenced
Two sisters from Sichuan Province, Ms. Chen Xiulian and Ms. Chen Bihui, had hired three defense lawyers. The judge sentenced them to 2 years and 2.5 years, respectively. They were also fined 5000 yuan each.
Seven Practitioners from Qingdao and Jimoqi Sentenced
At least seven practitioners from Qingdao and Jimoqi of Shandong Province were sentenced to between 1.5 years and 4 years. They are: Li Xiujun, Wang Jin, Zhang Hongru, Ji Min, Li Taoyuan, Wang Jijing and Wang Hua.
39 Tried in January 2017
The first month of 2017 also recorded 39 cases of Falun Gong practitioners being tried for their faith. They include: Li Xiujun, Wang Jin, Zhang Hongru, Ji Min, Li Taoyuan,Wang Jijing, Wang Hua, Zhang Xiumei, Liu Shuqing, Zhan Shuoxiu, Guo Yisen, Wang Xiaojuan (also known as Wang Xue), Wang Shuilan, Zhang Suhua, Xue Xiaotong, Di Shaoqun, Qi Ximin, Sun Hongbing, Jiu Zhangying, Wang Yuansheng, Yu Hailong, Bian Qunlian, Jiang Yuhuan, Yu Daili, Peng Lumei, Wang Sheng, Wang Guilan, Li Xianqi, Li Qingqiang, Zhou Yuqin, Deng Shi'e, Wang Jing, Zhang Guirong, Ma Haifang, Liu Xusheng, Fang Haoqi, Zhang Lihui, Wang Shuqiu, and Lu Huizhi.
Some of the practitioners have already been sentenced to prison, while others are awaiting verdicts.
The trials of these practitioners were often laden with violations of legal procedure by the police, the procuratorate, and the court.
Changchun Man Sentenced to Prison After Chaotic Court Trial
Mr. Wang Yongqing, a resident of Changchun City, Jilin Province, was sentenced without his lawyer present, because his lawyer did not reside in the area. Earlier on, on November 10, the lawyer was disqualified by the court and the family was tossed out of the courtroom for protesting being tried without legal representation.
Another Changchun practitioner's lawyer was also not allowed to defend her in court for the same reason. The practitioner, Ms. Xu Jingbo, was sentenced to 4.5 years. Her family was not allowed to attend the trial.
Lawyer and Family Barred from Attending Trial of Falun Gong Practitioner
Ms. Deng Shi'e from Guangdong Province was sentenced without the presence of her lawyer and family, who were all barred from attending the trial. They were not informed of the verdict after the hearing was adjourned.
Threatened Not to Hire a Lawyer
Parents of a practitioner in Guangdong Province, Mr. Li Qingqiang, were harassed by officers from the 610 Office and police department in the middle of the night. The officers threatened to deny them visitation rights if they hired a lawyer. His parents had no choice but to comply, against the wishes of Mr. Li to hire a lawyer.
Yunnan Practitioners Barred from Using Lawyers
Ms. Li Li, Li Qiongzheng, Mr. Pu Zhiming, Ms. Deng Cuiping and Ms. Qin Liyuan from Yunnan Province were arrested while touring in another Yunnan county. The court prevented their family from hiring lawyers to represent them. The news of their arrests was made known to four U.S. Congressmen, who wrote to Chinese President Xi Jinping, urging him to release the practitioners.
Ms. Li Li was arrested after her husband, also a Falun Gong practitioner, was tried. Although her lawyer was asked by the court to persuade Ms. Li to plead guilty, he refused, as she did not commit a crime.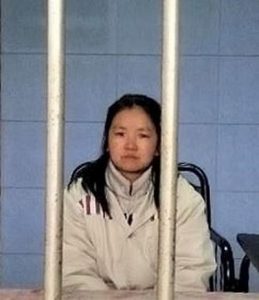 Heilongjiang Court Tries to Deceive Falun Gong Practitioner into Dropping His Lawyer
Mr. Li Baohua, a 43-year-old resident of Qitaihe City, Heilongjiang Province, originally hired a lawyer, but the judge tricked his family into dropping the lawyer by saying that he would be given a lighter sentence.
Court Deceives Local Woman into Trial without Lawyer and Family Present
Ms. Zhang Guirong, a resident of Qitaihe City, Heilongjiang Province, was tried without her lawyer or family being informed. When the lawyer visited her, she told him that the court had lied to her by saying, "Your lawyer has been dropped by the court."
Defense Lawyer Pressured to Enter Guilty Plea for Falun Gong Practitioner
Ms. Wang Shuqiu, a resident of Jilin City, Jilin Province, was arrested along with nine other practitioners at her home. When she was put on trial, the court did not allow her lawyer to represent her, and only two of her family members were allowed to attend the trial after a full body search.
Lawyers Stand Up for Practitioners
Despite threats from the authorities, some lawyers persisted in defending their Falun Gong clients' constitutional right to freedom of belief.
Defense Lawyer: Talking about Falun Gong Does Not Violate Chinese Law
When Ms. Ma Haifang, a 38-year-old Beijing resident, was tried, only her mother was allowed to sit in; her husband was denied entry because he testified and provided written statements for her. When her lawyer represented her, he argued that it was not illegal to possess materials related to Falun Gong.
Prosecutor Recommends Lighter Sentences for Falun Gong Practitioners
Four practitioners in Hubei Province were tried after being detained for almost 11 months. They were Peng Lumei, Wang Sheng, Wang Guilan, and Li Xianqi. After listening to the defense, the prosecutor suggested a lighter sentence for the practitioners.