The Shen Yun Performing Arts launched its 2017 World Tour on December 22, 2016 in three cities in the United States: Detroit, Michigan, Cincinnati, Ohio, and Oklahoma City, Oklahoma. The dance and music company leapt over to two Texas cities right after Christmas.
The New-York based company has added a fifth touring group, Shen Yun North America Company, which, along with the other companies, will perform in over 130 cities in the Americas, Asia, Oceania, and Europe.
Shen Yun also recently announced that its invention of backdrop-stage performance interaction has been patented as of this October.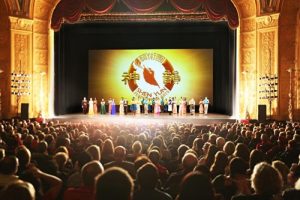 IT Project Manager: "Spectacular" and "Enlightening"
"I was extremely impressed… It was spectacular," said IT project manager Lisa Huffman after seeing the all-new 2017 production of Shen Yun in Houston on December 27.
"It really brought forth a lot of the history of China and made it into such a beautiful lesson," she said. "It was very enlightening."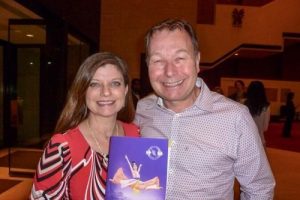 Former Executive: "I'm Enjoying That Very Much"
"I've never really seen anything quite like this before," said Larry Graves, former financial services executive for Dell Inc. "I'm enjoying that very much."
"They're trying to keep it alive," he referred to the almost-lost culture that Shen Yun is reviving. He also expressed his wish for it to continue to "live on" and "grow."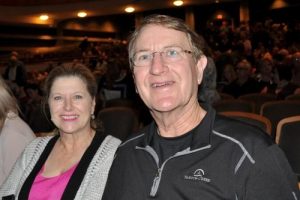 Theater Director: "Timeless" and "Potent"
"It's very magical; it's very timeless; it's very potent," said theater director Trisha Denton. "It's very gentle and yet very powerful at the same time."
"It really tells a story of a different generation, just a different look of moving through the time of the history and in a way that is very uplifting," she added.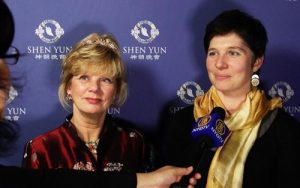 "The Height of Color"
"It is the height of color," said Barbara Sidick, a retired commercial interior designer. "It was incredible and outstanding."
"As an artist and an expert in color and color theory, it was fabulous to see the color combinations in the gowns and the costuming," she added.
"It is the brilliance of man, and I saw that in color through the performance," Ms. Sidick said.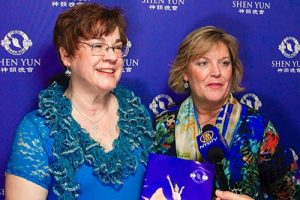 "Stunning" and "Profound"
"I haven't seen many of those classical dances for a very long time. It's stunning when I got to see it today!" said Mr. Liu, who attended the performance in Detroit on December 23 with Ms. Zhang. They both come from mainland China.
"This is my first time learning about China's culture, music, and dance this systematically," said Ms. Zhang. "[Only after seeing Shen Yun] I felt that Chinese culture is very profound and the dance is very profound too!"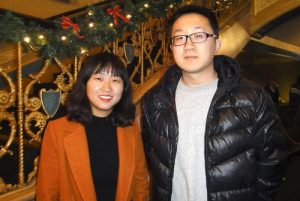 Shen Yun will continue touring in North America with upcoming performances in:
Charlotte, NC, December 30–31
San Francisco, CA, December 31–January 8
Kitchener, Canada, December 29
Hamilton, Canada, December 30–31
For more information on tickets and dates, please visit http://shenyun.com.
55 total views