Falun Gong practitioner Ms. Ye Jinyue was arrested on March 15, 2016 at her home in Taizhou City, Zhejiang Province. Police claimed that she was arrested because she told people about the persecution against Falun Gong in China. A local prosecutor submitted her case to the Sanmen County Court.
Ms. Ye has been detained in the Sanmen County Detention Centre since she was arrested. According to her family, she suffers from lumbar disc herniation and cannot walk. Ms. Ye did not have any health issues before her arrest, so her family suspects that she was tortured while in custody.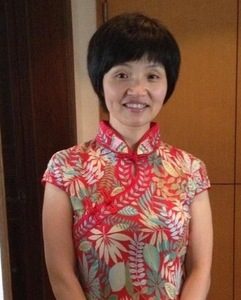 After Ms. Ye was arrested, local police attempted to prevent her from hiring human rights lawyers to defend herself. Police and the prosecutor pressured Ms. Ye and her family to hire a local attorney to plead guilty for her, claiming that it would reduce the final sentence planned by the court.
Ms. Ye declined the arrangement and insisted on hiring two human rights lawyers from another city. The police tried to prevent these lawyers from meeting Ms. Ye in person. The Sanmen County Court then refused to acknowledge to the lawyers that the court had received Ms. Ye's case and also blocked them from reading her case, thus delaying the judicial procedures.
In early August, local police threatened Ms. Ye's family, again claiming that the court would increase her sentence if she insisted on hiring human rights lawyers. They arranged for her family to meet her in the detention centre and pressure her to dismiss her lawyers and follow the court's arrangement.
Ms. Ye is 47 years old. She started practicing Falun Gong in 1997. In 2000, she was arrested and detained after she went to Beijing to petition the central government to end its persecution of Falun Gong. Her husband divorced her under pressure from authorities. Since then, Ms. Ye has raised her daughter as a single mother while trying to make a living as businesswoman.
Ms. Ye's family is not currently allowed to visit her in the detention centre.
Please consider writing letters or cards to her:
Ms. Ye Jinyue

Sanmen County Detention Centre

Tou'ao Xinzhengcun Sanmen

Hai'run Street, Sanmen County,

Taizhou City, Zhejiang

Province

P. R. China, 317100