May 18, 2016 | The mayors of Ottawa have issued proclamations designating May 13 as Falun Dafa Day in Ottawa since 2001. Mayor Jim Watson has proclaimed for the 6th year May 13 as Falun Dafa Day in Ottawa on behalf of the city council.
The proclamation stated, "Falun Dafa follows the principles of truthfulness, compassion, and forbearance and incorporate them into their daily lives, striving to become better people in all environments and situations."
In particular, the proclamation noted that the practice transcends the racial and cultural boundaries, and embraces people of all ages, from all walks of life and religious affiliations.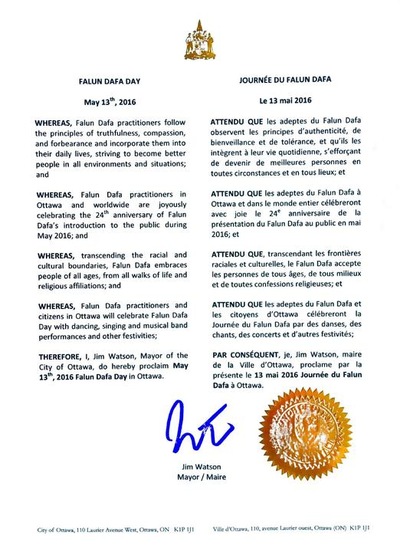 (Clearwisdom)