A group of Norwegian students from Solborg Folk High School in southwestern Norway added learning about Falun Gong to their travel itinerary on a recent trip to Australia.
The 16 students and two teachers with interests in the film and television industry originally reached out to a local filmmaker, who is a practitioner of Falun Gong and a Norwegian expatriate living in Sydney. The practitioner helped the group arrange some activities of interest.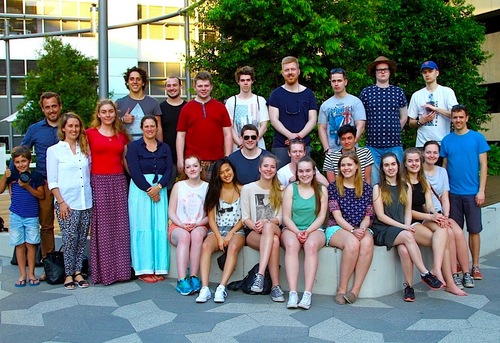 A Lesson in Censorship
The first stop was a trip to the Australian Cinematographers Society, where students watched the short film "The Persecution of Falun Gong," which recently received the Silver Award at the 2015 Spotlight Documentary Film Awards, and the Excellence in Directing Documentary Short Form award at the 2015 International Cinematic Arts Film Festival in Los Angeles.
The film took two years to make, during which time the New York-based producer Paulio Shakespeare and director Mathias Magnason conducted over 20 interviews with experts and eyewitnesses.
The ten-minute mini-documentary depicts the Chinese regime's ongoing suppression of the meditation practice called Falun Gong, or Falun Dafa.
In the Q&A session after the film, students asked many questions about media censorship in China. Film and media instructor Sveinung Gjerde asked why he hadn't heard about the persecution in China. The practitioners explained how China ranks very low in terms of media freedom, according to the watchdog group Reporters Without Borders.
They also explained how the Chinese regime fears that allowing too much freedom in news reporting would lead to the downfall of the Communist Party. The Central Propaganda Department subjugates journalists and producers in radio, film, and television to maintain the Party's control over the media and to ensure that all content is in line with Party dogma.
Learning the Falun Gong Exercises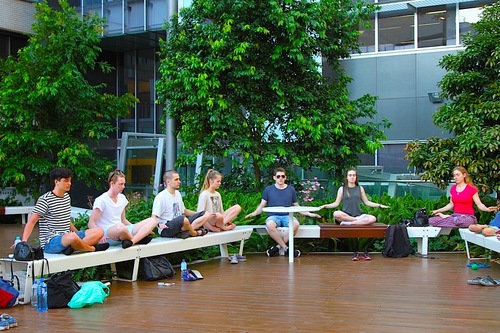 In the afternoon, the students joined a one-hour Falun Gong meditation class at the University of Technology near Sydney's central business district. The class included a basic introduction to Falun Gong, learning the five exercises, and a Q&A session with practitioners.
The students and their teachers expressed their gratitude to the practitioners for introducing them to Falun Gong and helping them learn about the persecution in China. The class is heading back to Norway later this month, taking with them memorable experiences and much food for thought.
(Clearwisdom)
26 total views