Falun Dafa is a self-cultivation practice that has brought better health and inner peace to millions around the world. We call it a cultivation practice: "cultivation" refers to the improvement of one's heart and mind through the study of universal principles based on Truthfulness, Benevolence, and Forbearance; "practice" means doing exercises and meditation to energise the body.

Learning Falun Dafa is easy. The practice is simple, powerful, and free for all. The main principles of Falun Dafa are explained in their entirety in the book Zhuan Falun, and in the beginner's text, Falun Gong, both written by Falun Dafa's founder, Mr. Li Hongzhi. Also essential to the practice are the five gentle exercises, including a sitting meditation, which you can learn quickly and easily at any of the thousands of practice locations around the world.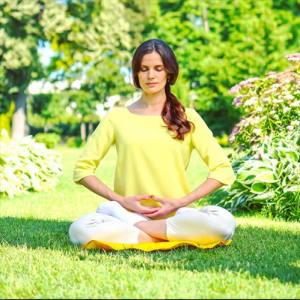 We invite you to discover the extraordinary practice of Falun Dafa for yourself. We think that the 9-day lecture and meditation workshop/exercise learning classes would be one of the best way in introducing you to this wonderful practice.
---
Everyone is welcome to any of our free 9-day lecture sessions / learning classes

For the moment, there are a few 9-day lecture sessions and exercise learning classes held in Melbourne and Sydney, details as the following:
City
9-Day Lecture Session
Exercises Learning Class
Contacts
Melbourne
Bilingual: Chinese and English
27/01/2020 to 04/02/2019: 7pm-9:30pm
24/02/2020 to 03/03/2019: 7pm-9:30pm
28/04/2020 to 06/05/2019: 7pm-9:30pm
Location: 202 Jells Road, Wheelers Hill VIC3150
1/3, 19/4, 3/5, 7/6, 5/7, 2/8, 6/9, 4/10, 1/11, 6/12 (269 Barkly Street, Footscray, VIC 3011)

16/2, 15/3, 19/4, 10/5, 28/6, 19/7, 16/8, 13/9, 18/10, 15/11, 15/12 (South Caulfield Centre)

call 0416 436 566 for more information
Register the 9-day lecture session Or call 0416 436 566
melbourne.falundafa.freeclass@gmail.com
Sydney
Register the 9-day lecture session
Or call 0431 642 183 for more information

Register the 9-day lecture session
Or call 0431 642 183 for more information
Register the 9-day lecture session
Or call 0431 642 183
sydney.falundafa.freeclass@gmail.com
Need a Chinese version of the info page? Click here to download a copy of the Chinese version of the 9-day lecture info page (for Melbourne area)