Gold Coast Candidates Running for Public Office Meet with Falun Dafa Practitioners
Several candidates who are standing for the 2020 Gold Coast and Queensland state elections, met with Falun Dafa practitioners on December 7 and 14.

Practitioners welcomed a number of candidates to the northern Gold Coast weekly practice site in Harley Park including independent division seven city council candidate Wendy Coe, mayoral council candidate Virginia Freebody Cramer, mayoral council candidate Brett Lambert, and state Labor candidate for Coomera Christopher Johnson.

Incumbent division four councillor Kristyn Boulton, who officially opened the Labrador meditation class in 2016, provided a letter of support that thanked practitioners for volunteering many hours to teach the Falun Dafa exercises as part of council's Active and Healthy Program since the year 2013 and taught on the Gold Coast dating back to 1998.

"We appreciate the commitment and effort that the local coordinators and practitioners provide to the community and thank you for the many hours you spend teaching and encouraging others to experience the benefits of Falun Dafa," she said in the letter. "Over the last 20 years, Falun Data has improved the health and wellbeing of residents on the Gold Coast and continues to provide an ongoing physical, mental and social benefit to the community."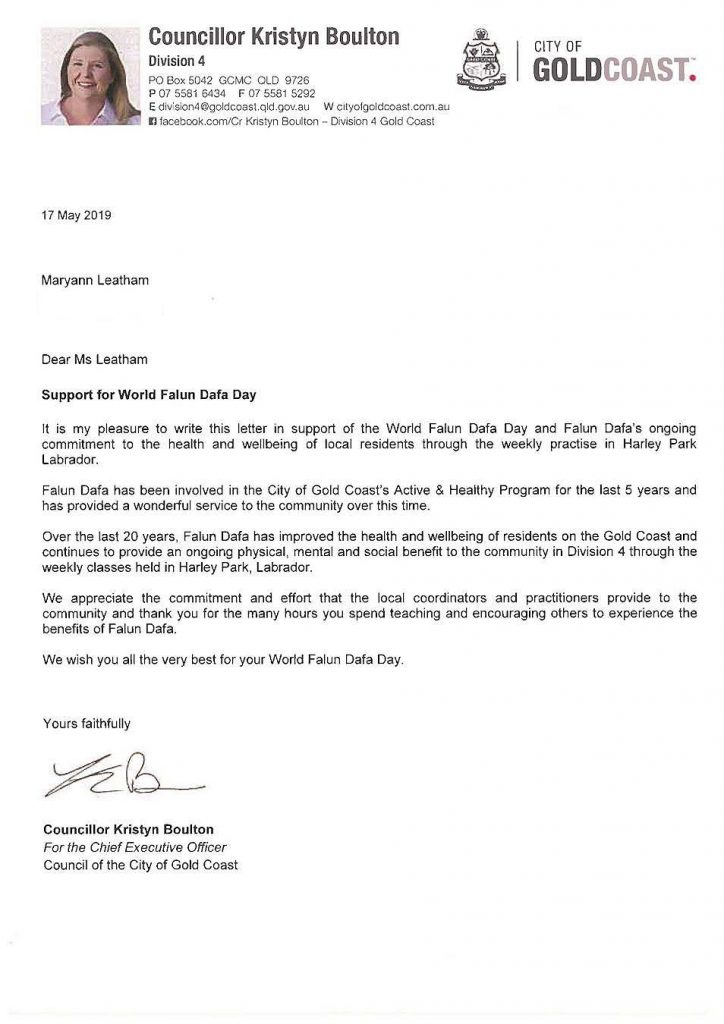 Incumbent State Member for Bonney Sam O'Connor MP, who attended the practice site as an election candidate in 2017, also provided a written statement that it was his "privilege" to meet and advocate for Falun Dafa practitioners at World Falun Data Day, the Gold Coast Multicultural Festival and EID Multicultural Day in Labrador.
"I've had particular enjoyment from my time with the Gold Coast Falun Dafa Association," he said in the letter. "[You have given me opportunities] to learn more about, and take part in your practice and meet your practitioners … you have continually encouraged multiculturalism in our community."
Practitioners also demonstrated Falun Dafa's four standing and last sitting meditation exercises to the candidates, many of whom happily joined the free class.
Coe, who has worked for community organisation Rosies and Gold Coast state and federal politicians, enjoyed performing all of the exercises and said she needed more peacefulness and purity in her life.
"Early start this morning doing qigong (Chinese meditation) at Harley Park Labrador," the candidate said on Facebook. "This group is part of the Gold Coast City Council's Healthy and Active program – anyone can come along and join in at Harley Park."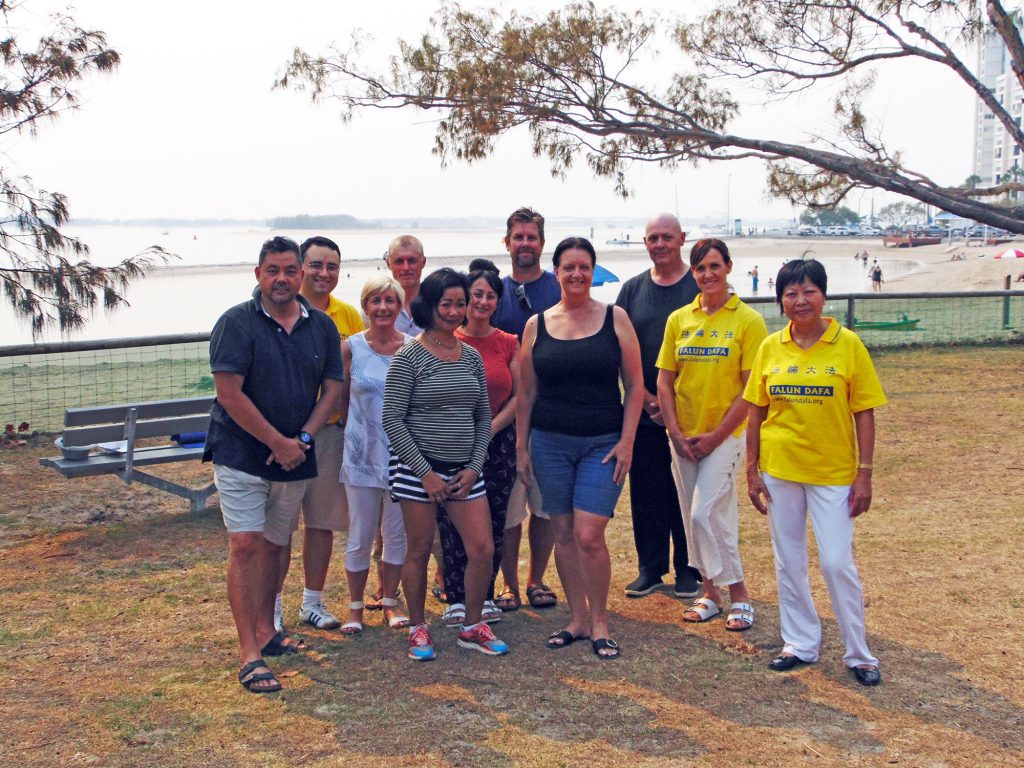 Coe expressed solidarity with practitioners who have been arbitrarily detained, tortured and organ harvested by the Chinese regime, and said nobody should be harmed for enjoying a peaceful practice like Falun Dafa.
Freebody Cramer, whose grandfather and father served as mayors of the Snowy River Shire Council and Queanbeyan respectively, appreciated the slow and gentle exercise movements. She revealed she liked meditating during her prayers and could not live without taking a moment out of her busy day to enjoy some peace and tranquillity.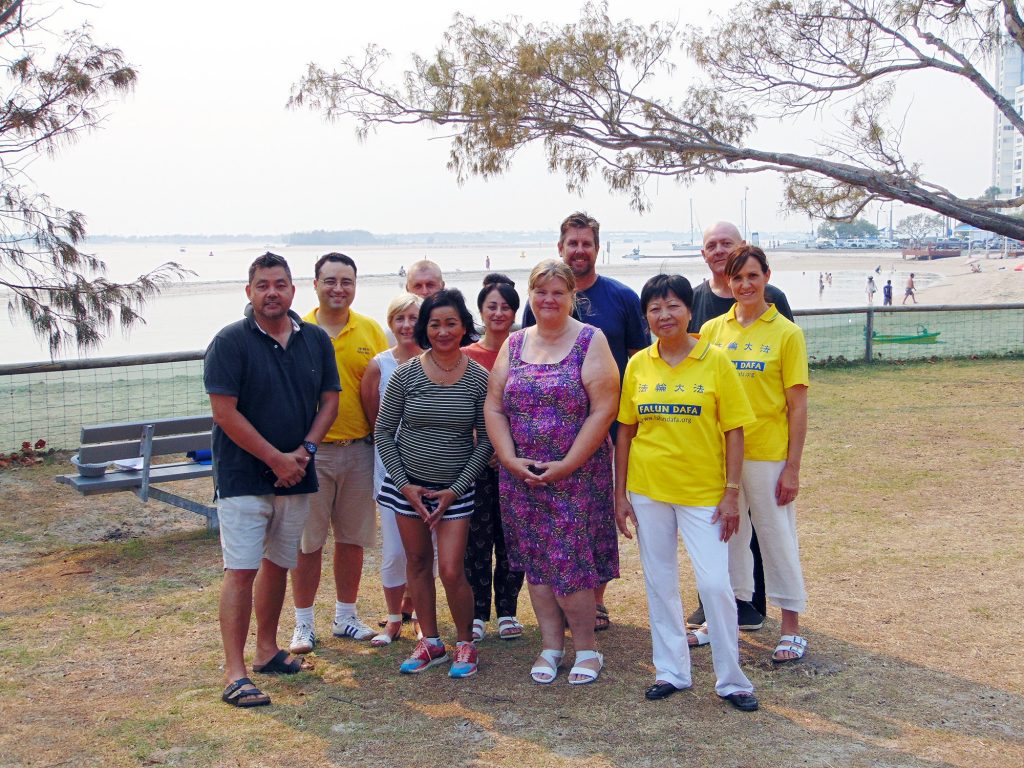 She was disappointed to hear the Chinese regime had spent over 20 years persecuting Falun Dafa practitioners simply for doing this peaceful practice and said practitioners have a right to believe in the universal principles of truthfulness, compassion and forbearance.
Johnson, who has been Coomera branch president of the Labor Party and nurse at Gold Coast Health, performed all the exercise sets and found the sitting meditation the most challenging to do.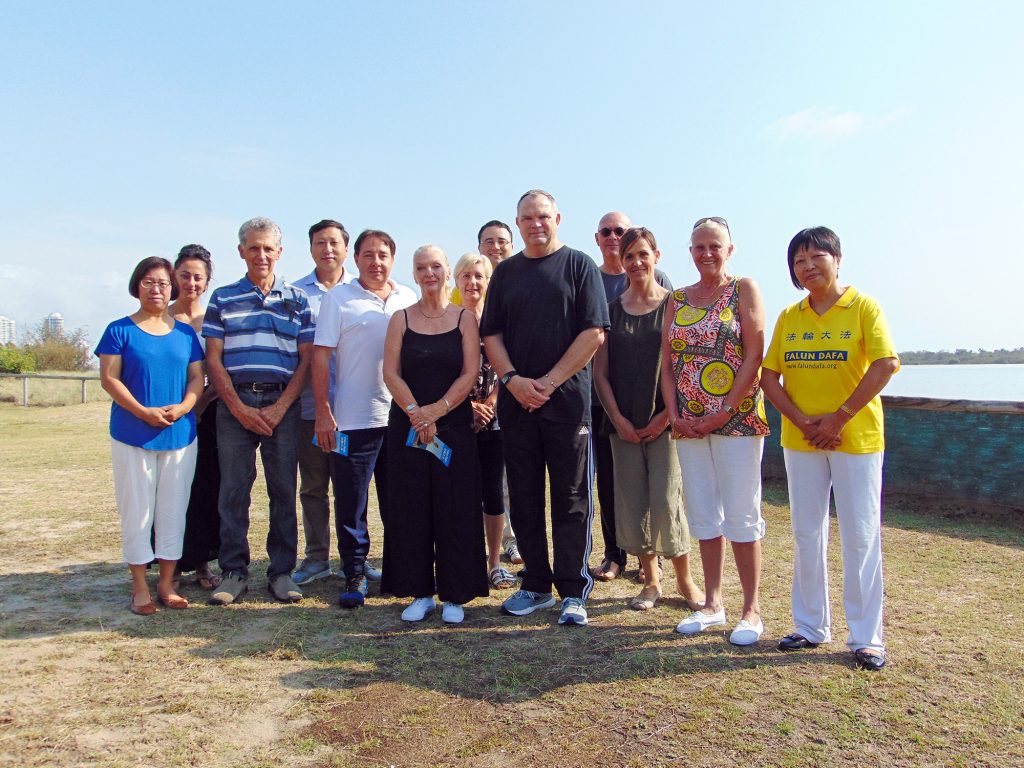 He was very pleased to hear one practitioner's injured knee recovered after doing the sitting meditation regularly for about 18 months, and promised to keep in touch with the group as the Queensland election approaches.
Lambert, who owns multiple businesses across the city and performs logistics work for major events on behalf of the city, enjoyed doing the third exercise "penetrating the two cosmic extremes" which left him with a positive vibe afterwards. He effortlessly did the half lotus sitting position during the fifth exercise "strengthening the divine powers".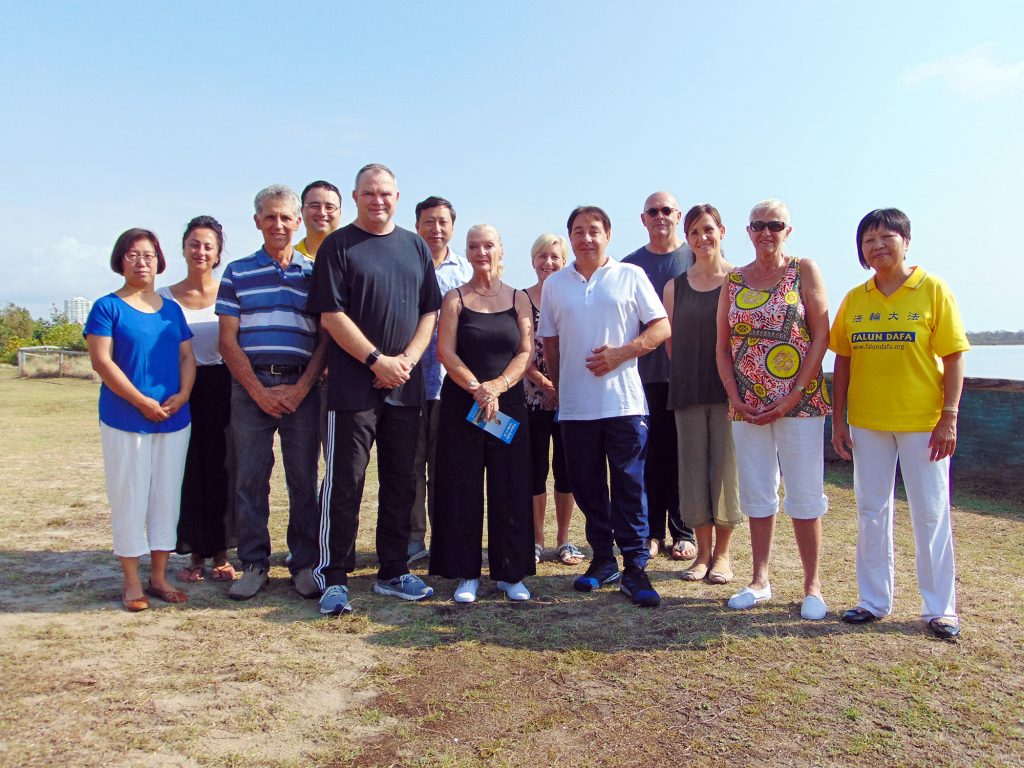 After finishing the exercises he was shocked to hear the Chinese regime had pressured event organisers to restrict "harmless" Falun Dafa practitioners at the upcoming Gold Coast Chinatown Lunar New Year celebration. He vowed to represent community groups like Falun Dafa, refuse any political donations, and remain free from the Chinese regime's foreign influence if elected.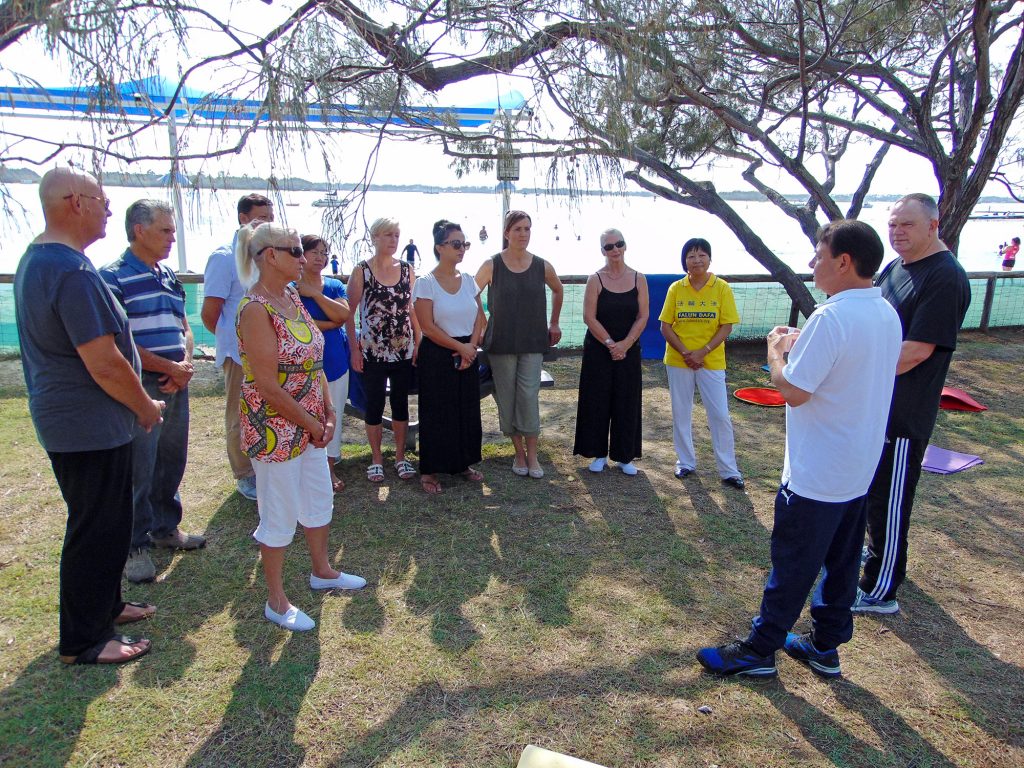 Practitioners thanked all elected representatives and candidates for taking the time to engage and learn more about Falun Dafa's volunteer work in the community.
(Visited 110 times, 1 visits today)