Elected Officials Send Congratulatory Letters to Mark World Falun Dafa Day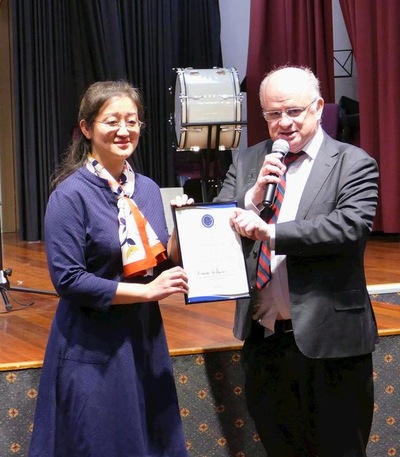 Falun Gong, also known as Falun Dafa, was made public first in Changchun, Jilin Province, China on May 13, 1992, by its founder Mr. Li Hongzhi. Since then, the practice has spread to over 100 countries.
May 13 was declared "World Falun Dafa Day" in 2000. On the occasion of the 20th Falun Dafa Day and also the 68th birthday of Mr. Li, elected officials in Australia sent congratulatory letters to celebrate World Falun Dafa Day and commend Falun Dafa.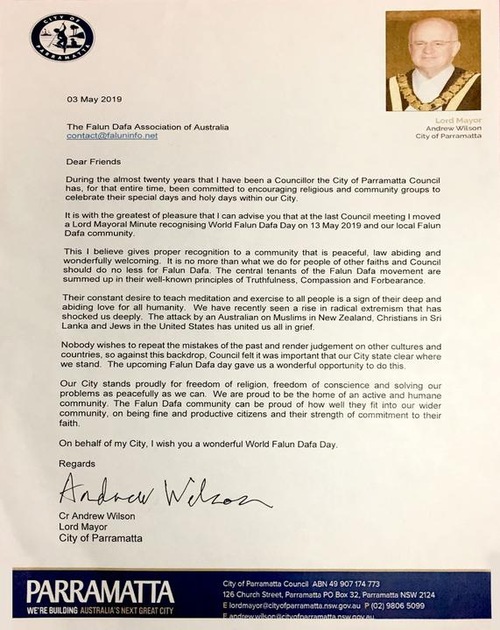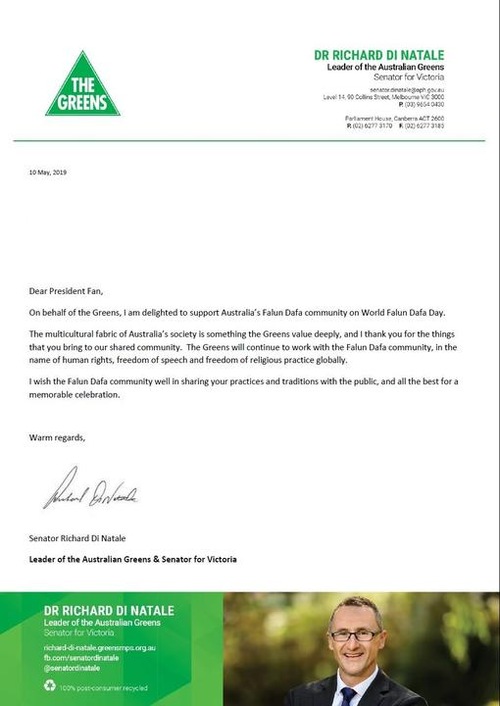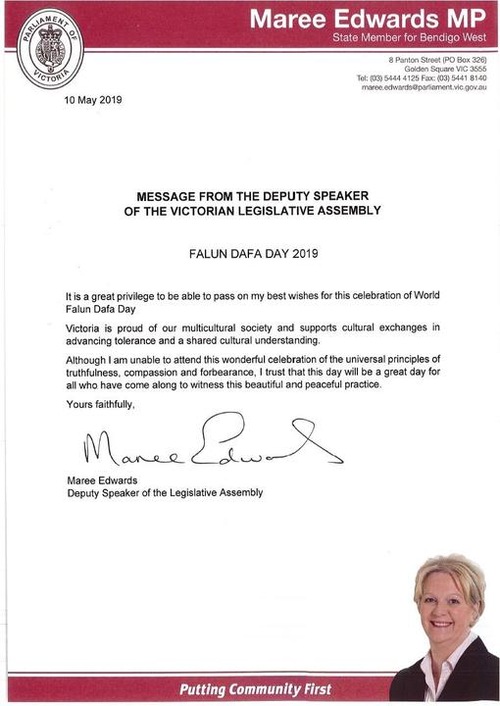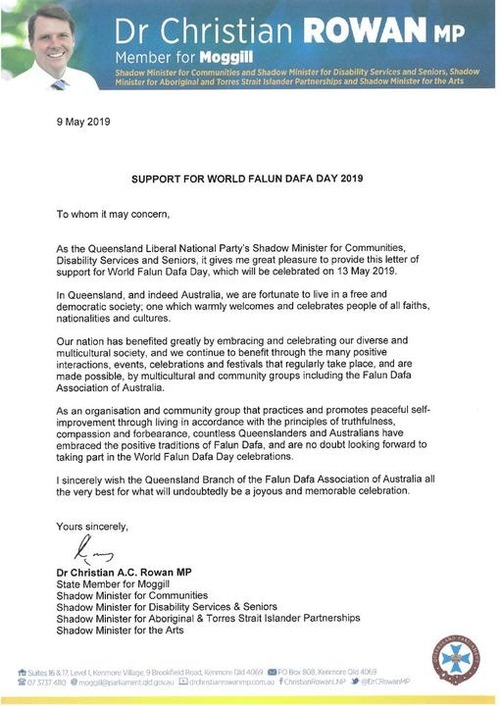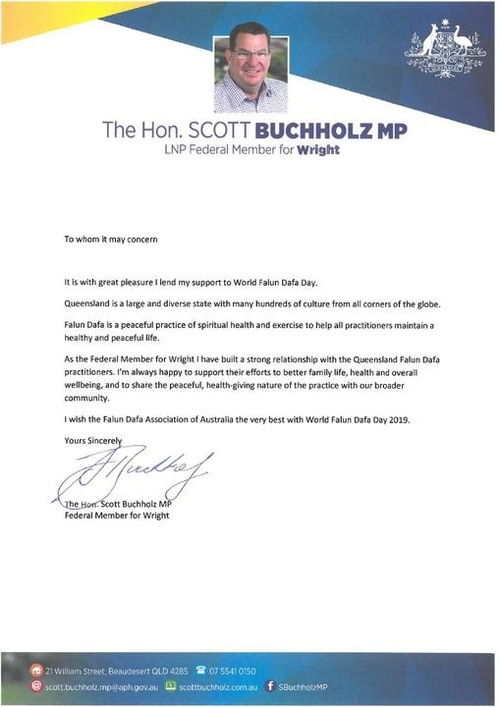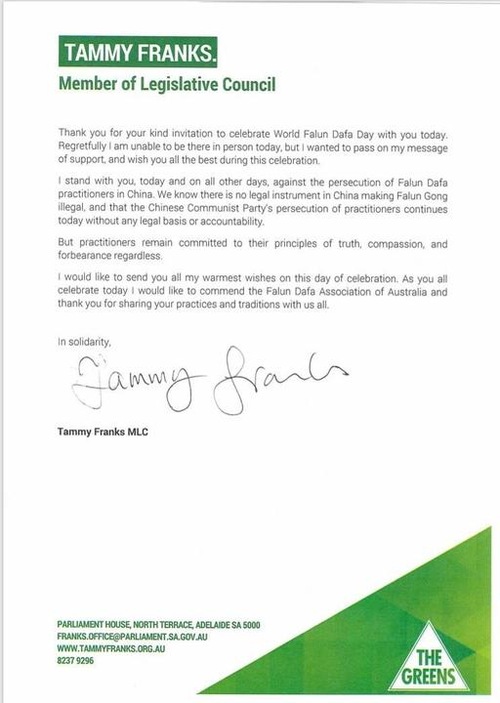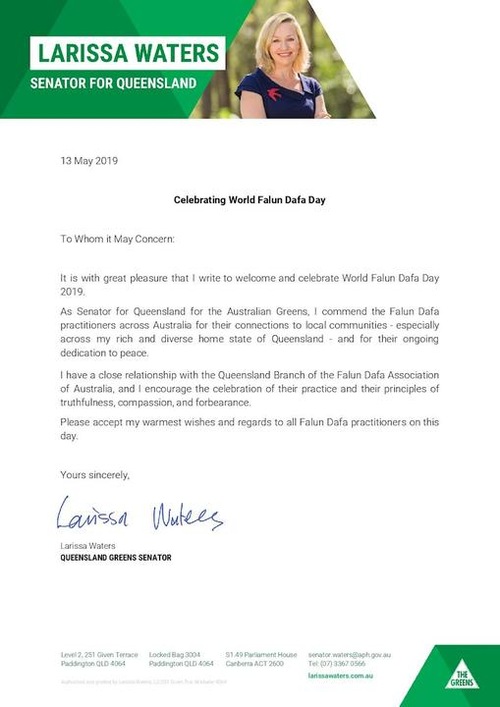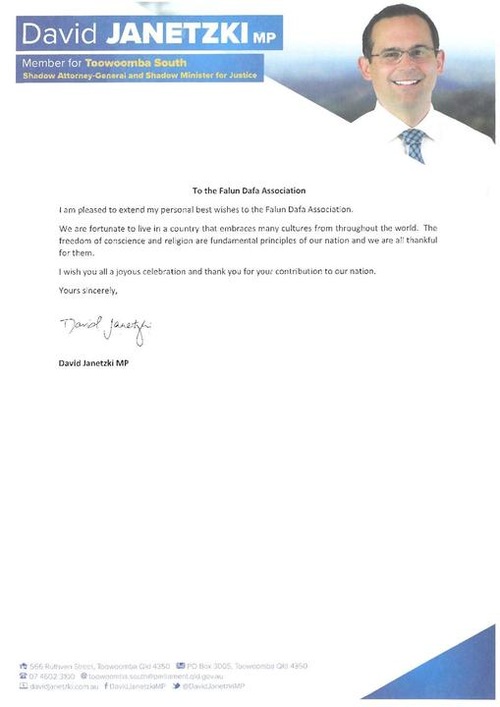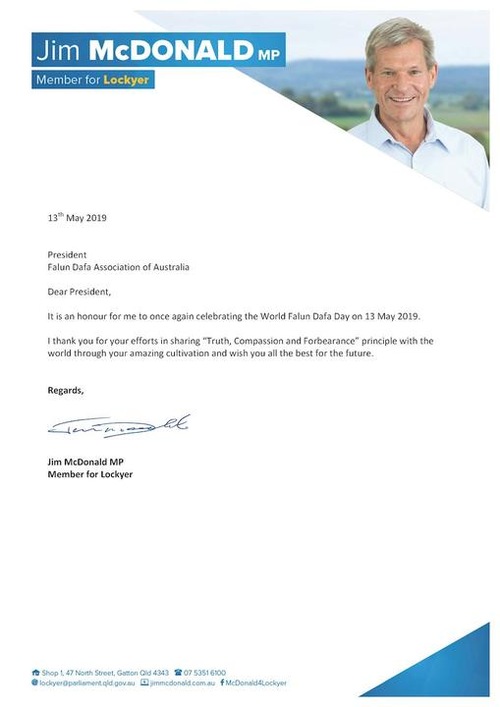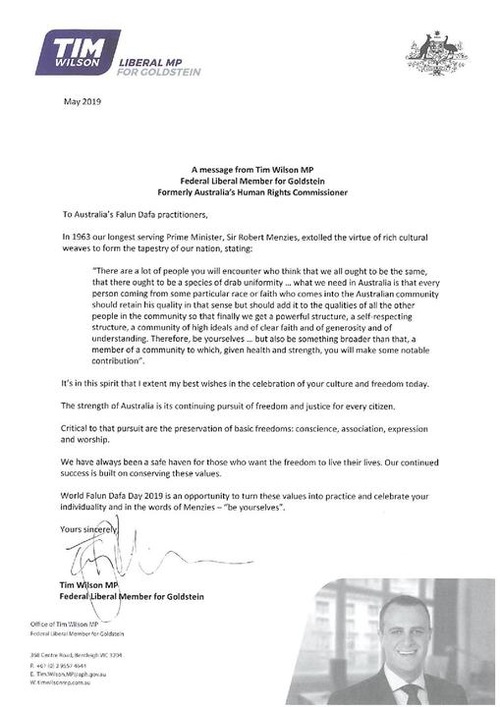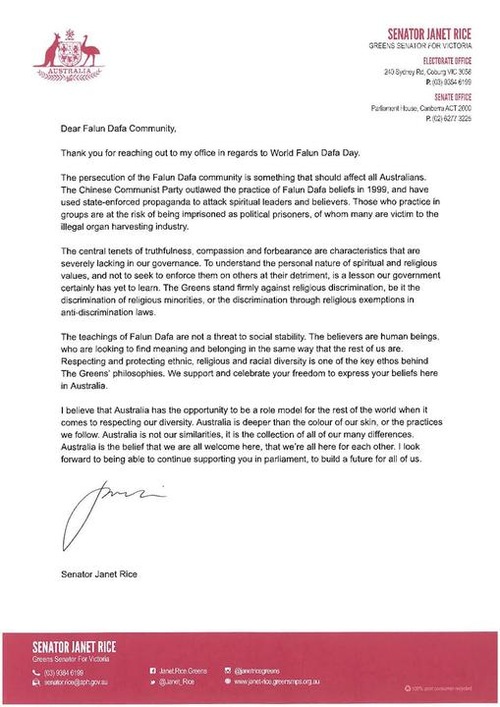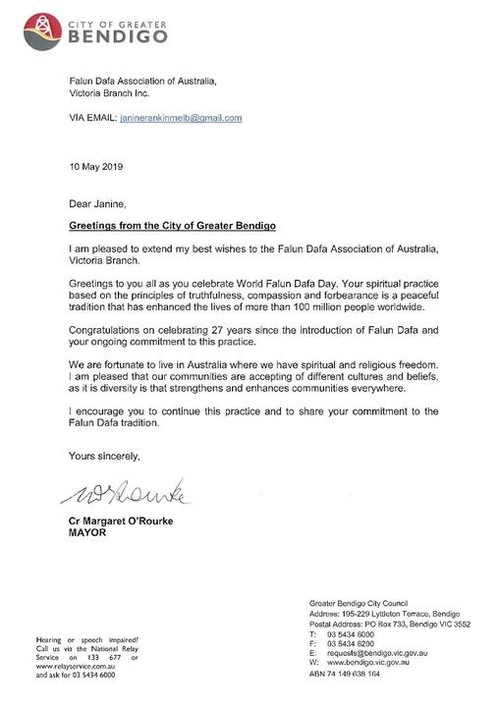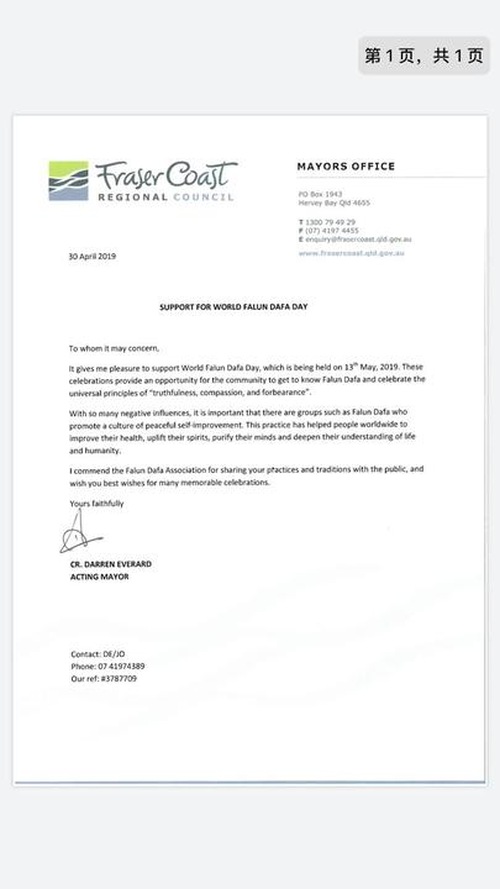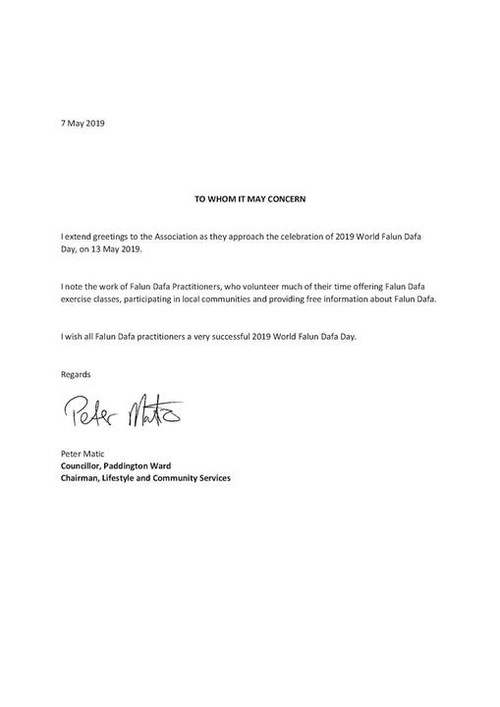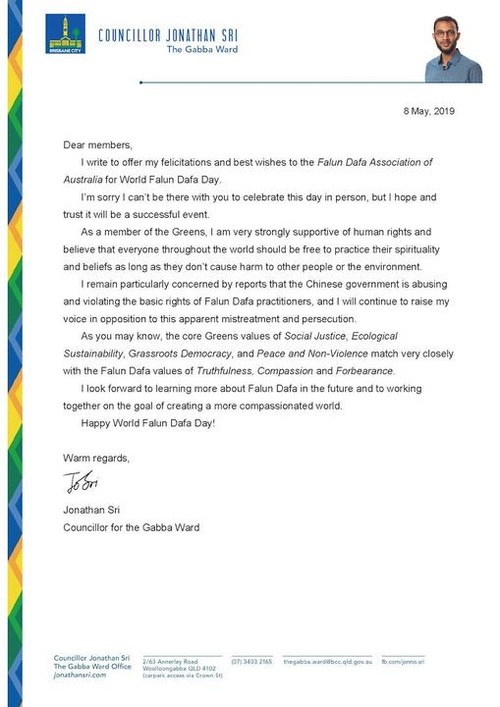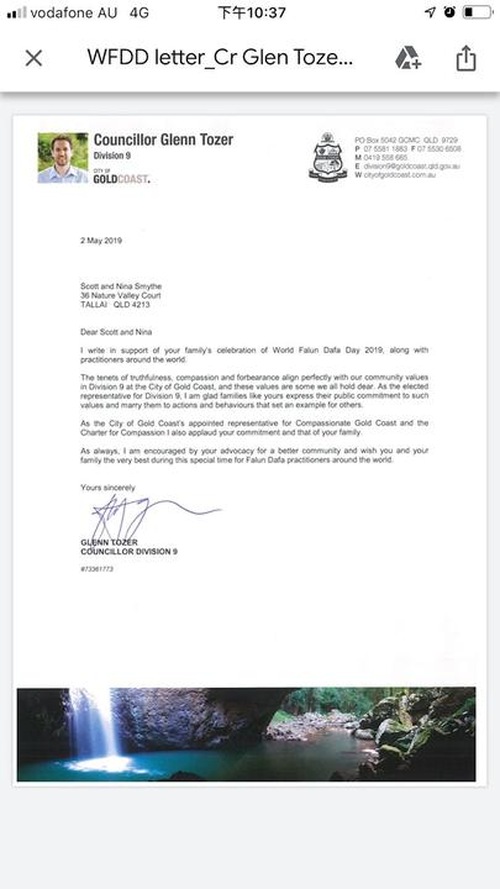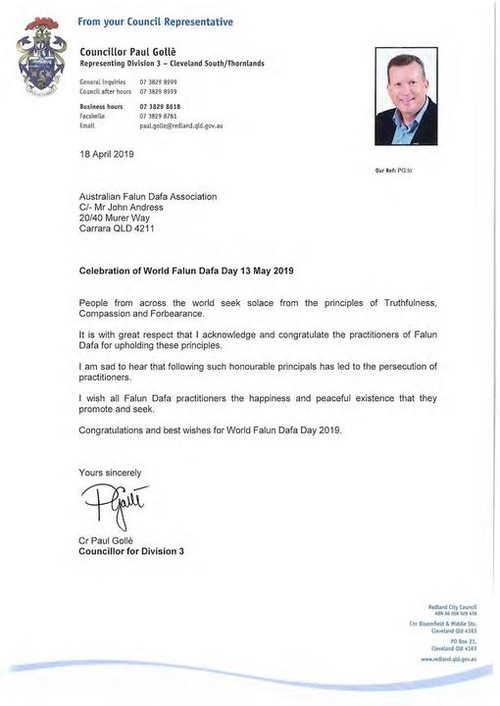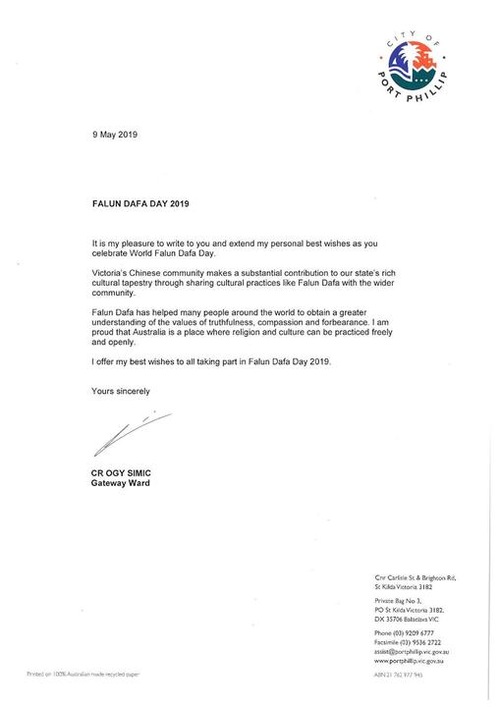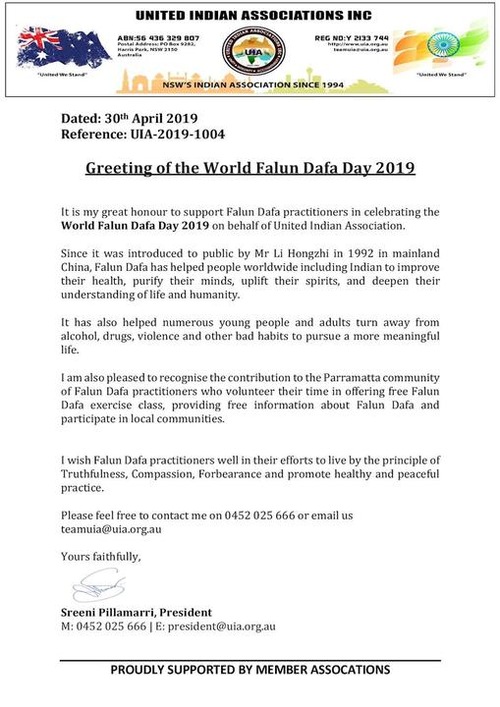 (Visited 50 times, 1 visits today)